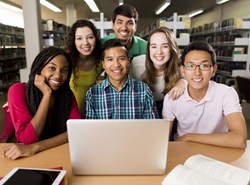 AKRON, Ohio (PRWEB) September 16, 2020
To Enter, Each Applicant Must Submit a Video and an Essay for a Chance to Win a Scholarship to Attend an Ohio College or University
Slater & Zurz LLP, a law firm with downtown offices in Akron, Canton, Cleveland, Columbus, and Cincinnati, Ohio, is pleased to announce the 4th Annual Slater & Zurz Scholarship Award. This year, $5,000 will be awarded to the winner. The award will be paid directly to the Ohio college or university that the winner will attend for the 2021-22 academic year.
"Many of us at Slater & Zurz remember how challenging it was to pay for college," states Jim Slater, managing partner of Slater & Zurz. "Today those college costs are even greater. Because higher education is so essential to our society, we are committed to help in any way we can. We are very pleased to continue, in 2021, the Slater & Zurz scholarship."
HOW THE WINNER WILL BE SELECTED:
The winner of the Slater & Zurz Scholarship Award will be selected based on (1) an original two- to four-minute YouTube video created by the applicant, and (2) an accompanying 1,000- to 2,000-word essay.
Both the video and the essay must address the following topic:
What changes should be made to law enforcement in the United States?

Each application must be an individual endeavor. The same student must create both the video and the essay. Team entries will not be considered.
Applicants are encouraged to be creative, logical, and persuasive. The goal of the video and essay is to expose problems and present solutions—not to create new problems.
Videos and essays will be judged based on relevant content, clarity in presentation, and creativity. The decision of Slater & Zurz LLP and the judges is final, binding, and not subject to appeal.
WHO MAY ENTER THE COMPETITION:
The following students are eligible to apply for the 2021 Scholarship Award:

Seniors graduating from an Ohio high school in 2021 who are planning to attend an Ohio college or university; and
College undergraduate students currently attending an Ohio college or university.
DEADLINE FOR APPLICATIONS:
The deadline for submissions is Wednesday, March 31, 2021. Late applications will not be considered.
The winner will be selected and announced in early May, 2021.
ENTRY REQUIREMENTS:
A complete application will consist of a filled-out online registration form, an attached written essay, and an uploaded YouTube video link. Each applicant must do all the following by March 31, 2021:

Registration form: Fill out an online registration form, found at slaterzurz.com/scholarship.
Essay: Attach the 1,000- to 2,000-word essay in Word or PDF format to the online registration form.
Video:
(1) Create or use an existing YouTube account.
(2) Upload the two- to four-minute video to your YouTube page.
(3) Tag your video with the following keywords: 2021 Slater Zurz College Scholarship.
(4) Include the following link in your description: slaterzurz.com/scholarship.
NOTE: Prior to the submission of the video, each applicant must obtain written parental consent for the appearance of any person under the age of 18 in the video.
Videos must not contain content that is inappropriate, indecent, obscene, hateful, or racist.
Video content must not discriminate against, threaten harm to, or promote hatred toward any group or individual based on race, gender, religion, nationality, disability, sexual orientation, or age.
ADDITIONAL INFORMATION:
This scholarship is a one-time scholarship and is non-renewable.
Applicants must follow all Scholarship Award rules. Noncompliance with any rule will result in the disqualification of the student's application.