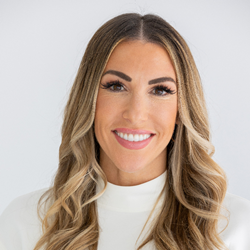 At SLCT Label Realty, we strive to build a business that serves others in every capacity
FRISCO, Texas (PRWEB) November 05, 2021
SLCT Label Realty today announced its partnership with Side, the only real estate technology company that exclusively partners with high-performing agents, teams, and independent brokerages to transform them into market-leading boutique brands and businesses. The affiliation will ensure that SLCT Label Realty's reputation for excellence and leadership is powered by the industry's most advanced platform.
Catering to buyers and sellers in the Dallas-Fort Worth metroplex, SLCT Label Realty is led by Heather Stevens, who began working the Dallas property market in 2015. Since then, she has closed hundreds of transactions. Named top producer for the past five years and a North DFW Real Producers Top 500 Producing Agent for the past three, Stevens' professionalism and high energy has made her a trusted resource for real estate in the Dallas-Fort Worth area, including Frisco, Prosper, McKinney, Celina, and Plano. Specializing in luxury homes, SLCT Label Realty offers buyers and sellers at every price point vibrant, boutique service.
Partnering with Side will ensure SLCT Label Realty remains on the cutting edge of the evolving real estate market while continuing to deliver premium services to its clients. Side works behind the scenes, supporting SLCT Label Realty with a one-of-a-kind brokerage platform that includes proprietary technology, transaction management, branding and marketing services, public relations, legal support, lead generation, vendor management, infrastructure solutions, and more. Additionally, SLCT Label Realty will join an exclusive group of Side partners, tapping into an expansive network from coast to coast.
"At SLCT Label Realty, we strive to build a business that serves others in every capacity," said Stevens. "The marketing, administrative, and legal services Side brings to the table lets us put our energy where it matters, into providing our clients with the best luxury experience possible while they navigate the housing market."
Side is led by experienced industry professionals and world-class engineers who develop technology designed to improve agent productivity and enhance the client experience. Based on its belief that homeownership is a fundamental human right, Side is on a mission to improve the public good by providing top-performing real estate agents, teams, and indie brokerages with the best system, support, service, experience, and results.
About SLCT Label Realty
SLCT Label Realty provides its clients with an intimate experience grounded in local expertise and a relationship-focused model of service. Emphasizing integrity and trustworthiness while maintaining a future-forward vision, SLCT Label Realty agents collaborate with their clients every step of the way. They use cutting-edge technology alongside their keen insight into the Dallas-Fort Worth metroplex to deliver the best possible outcomes. For more information, visit http://www.SLCTLabel.com.
About Side
Side transforms high-performing agents, teams, and independent brokerages into successful businesses and boutique brands that are 100% agent-owned. Side exclusively partners with the best agents, empowering them with proprietary technology and a premier support team so they can be more productive, grow their business, and focus on serving their clients. Side is headquartered in San Francisco. For more information, visit http://www.sideinc.com.