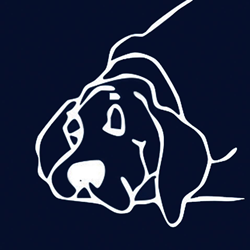 BOSTON (PRWEB) January 10, 2023
Sleeping Dog Properties, Inc. is excited to announce its recent charity collaboration with Beverly, MA-based nonprofit Build Health International (BHI). Sleeping Dog Properties has donated Thousands worth of tools to Build Health International which will empower the non-profit to continue with its mission to provide dignified, affordable, high-quality healthcare for all through innovative construction solutions for global health organizations. BHI maintains that the diverse needs of global health infrastructure can be met only through the sustained, collective effort of individuals in support of the cause, and donations like that of Sleeping Dog Properties assist with expanding the scope of the organization's design and construction work within the space.
Sleeping Dog Properties' donation is a part of a larger initiative to collaborate with local organizations working to make vital changes for the betterment of communities locally, nationally, and internationally. The organization speaks to the societal responsibility that a businesses must contribute to organizations on the front lines of pressing issues to facilitate a more equitable, safe, and opportunity filled environment and aims to expand its charitable efforts in the new year.
About Sleeping Dog Properties, Inc.
Sleeping Dog Properties Inc. is an award-winning custom home builder based in Boston, MA that brings together talented craftsmen and tradesmen for a unique, customizable building management system for property owners. The firm specializes in luxury residential, boutique commercial, and unique hospitality builds and maintains a commitment to "building better" through its sustained, genuine commitment to its owners in its dynamic building process. Sleeping Dog Properties, Inc. notably leverages high quality, modern technology and aims to provide accountability and success to construction's ever-changing landscape.
About Build Health International (BHI)
Build Health International (BHI) is a Beverly, MA-based non-profit organization with the mission of enabling affordable, dignified, and high-quality healthcare landscape where clinicians have the staff, space, and infrastructure to deliver healthcare to all who require it- regardless of patients' location or ability to pay for services. Through a common-sense approach to infrastructure that includes planning, design, overseeing of construction, and more, BHI optimizes outcomes that empower global health organizations to expand their capacity to provide long-term, accessible, affordable, and high quality care to local communities.