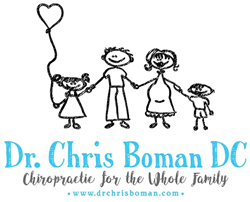 I am opening up the doors inside, and giving them the opportunity to express life how they want to.
Murrieta, CA (PRWEB) November 16, 2016
Autism is one of the fastest growing serious developmental disorders in America. The most recent CDC surveys estimate that autism affects 1:45 kids and is costing US citizens over $200 billion dollars in services.
Despite all the awareness and publicity, Google still claims: "[Autism] can't be cured, but treatment may help." Dr. Chris Boman DC agrees that autism, and other sensory disorders can cause permanent neurological damage, but refuses to put limits on how much they can recover; and after getting testimonials like this "Thank you Dr Chris for being amazing with my kids, including my autistic son and my entire family. I can't put into words what a difference this has made in my children's medical paths we are traveling down."—he never will. The unfortunate thing is that very few doctors are actually looking at what is perhaps the most devastating neurological event any human can tolerate.
Most people wouldn't think of bringing their toddlers, especially autistic toddlers, in to see a chiropractor, but in the little town of Murrieta, California, Dr. Boman has practice full of awesome kids. "I am not "changing" them," says Dr. Boman, "I am opening up the doors inside, and giving them the opportunity to express life how they want to. This often results in decreased sensitivities, controlled behaviors, and better sleep habits."
While it does take time, Dr. Boman is helping kids experiencing autism recover and even get off psychiatric medications such as: Adderall, Concerta, Ritalin, Anafranil, Prozac, Paxil, Wellbutrin, Zoloft, Risperdal, and Zyprexa.
On December 7th, 2016 at 7pm, Dr Chris is hosting a workshop titled: "Unraveling Neurodevelopmental Disorders." Tickets can be found on Facebook here! There is also a release of the e-book "Childhood Neurodevelopmental Disorders: 5 Things Most Doctors Won't Tell You, But You Need to Know" is coming soon! Check in to http://www.drchrisboman.com to get your copy.