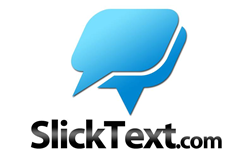 Jamestown, NY (PRWEB) November 10, 2014
SlickText.com, one of the major players in the SMS marketing space, has just released a new infographic entitled "The Components of a Great SMS Marketing Campaign".
SMS marketing, also known as text message marketing, has been exploding with popularity over the past several years as its open rates and redemption rates continue to soar above most other forms of business to customer marketing.
SMS marketing works by customers opting into a program by texting a special keyword to short phone number which is known as a "shortcode". When this happens they immediately receive an automated confirmation text back letting them know that they've been subscribed to a particular list. Then when that business has a great deal running, they can inform all of their text subscribers with a push of a button.
SlickText's new inforgraphic highlights 6 important SMS marketing campaign components that all marketers should include when sending text messages. This information applies to anyone marketing through SMS and is a great piece of progressive content for anyone who uses or is interested in using text message marketing.
The original infographic can be viewed on the SlickText.com blog.