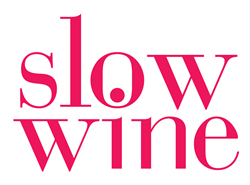 NEW YORK (PRWEB) December 08, 2022
The acclaimed Italian wine organization, Slow Wine, announces the return of its annual multi-city event series in the United States. The series celebrates the publication of the international 2023 Slow Wine Guide, which originated in Italy as the sustainable beverage branch of the Slow Food movement. Events will be held in San Francisco, Seattle, Dallas, Miami and New York between March 6th and March 14th, 2023.
"The Guide's Italian and American wine sections continue to grow substantially, as more environmentally-focused wine producers join their peers in the Slow Wine movement and consumers, who are becoming increasingly interested in sustainable products especially after Covid, look for a tool to supports their research for organic wineries and wines," discloses Editor in Chief, Giancarlo Gariglio. Over 2000 Italian producers are featured in the Guide this year and Slow Wine's United States membership has also grown significantly, guided by US National Editor and esteemed wine educator, Deborah Parker Wong, and her team of dedicated field coordinators. "From the 2021 edition, the United States portion of the Guide stands on its own as an individual publication, separate from the Italian wineries, boasting 289 wineries from California, Oregon, Washington and New York" explains Parker Wong.
The 2023 guide will be available online making it possible for consumers to source wine directly from wineries that prioritize land stewardship among their sustainability efforts, said Parker Wong According to the San Francisco Chronicle's Esther Mobley, The Slow Wine Guide is the best resource she can recommend for locating wines that are grown without the use of synthetic herbicide."By connecting our wineries with like-minded consumers, we're making it easier for them to locate and support Slow Wine producers."
The Slow Wine Tour will be back on the road in the United States in early 2023. The tasting events will showcase wineries from both Italy and the United States, welcoming hundreds of wine professionals in San Francisco (March 6th), Seattle (March 7th), Dallas (March 9th), Miami (March 13th) and New York (March 14th).
The mission of Slow Wine, a non-profit organization, is to promote "good and fair" wines, in a time when climate change has never been more evident nor more threatening to winegrowers and winery owners. In a further commitment to sustainable agriculture, Slow Wine partner wineries have signed a Manifesto created by the Slow Wine Coalition, a united global network of wine industry members who are dedicated to supporting a wine revolution driven by environmental sustainability, protection of the land, and rural, social, and cultural growth.
In an effort to modernize the Guide and create additional transparency between the wineries and consumers, the 2023 Slow Wine Guide now features unique QR codes for select wineries, which direct readers to video interviews with the winemakers and the Slow Wine editorial team.
About Slow Wine
The Slow Wine Guide evaluates over 2,000 Italian wineries, and over 289 American - including a small selection from Slovenia - and treats each with the utmost respect and attention. The Slow Wine team prides itself on the human contact it has with all producers, which is essential to the guide's evaluations. While other guides limit their relationship to a blind tasting and brief write-up, Slow Wine takes the time to get personal with each winery in order to create a well-informed, detailed review of the wines themselves and the people behind the production. Slow Wine selects wineries that respect and reflect their local terroir and practice sustainable methods that benefit the environment. For the first time ever, those wineries that receive the snail or the official Slow Wine seal are 100% free of chemical herbicides, a quality that the Slow Wine Guide continues to passionately support.
About Colangelo & Partners
Colangelo & Partners specializes in premium food, wine and spirits brands, and has long-established relationships with the key press that drive these business categories and help determine the industry leaders. Agency principals have years of experience in retail and distribution as well as communications, a rare combination that gives Colangelo & Partners invaluable insights into consumer purchasing behavior. The agency focuses on "closing the loop" between creative communications programs, distribution, promotion, publicity and the consumer in order to maximize the efficiency of its communications programs and deliver measurable results. http://www.colangelopr.com