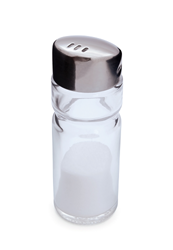 The more time we spend with our client's the more we realize just how awesome they are!
Calgary, AB (PRWEB) June 26, 2014
Gratitude Consulting Group is proud to announce that it is raising the small business consulting bar with specialization in digital marketing as its clientele grows—and being met with much success. The growth of digital marketing has prompted many businesses to hire marketing directors worldwide, and Gratitude Consulting Group is happy to offer customized marketing serviced in such a crowded pool.
As a small business consulting group, Gratitude Consulting specializes in social media, digital, reputation and video marketing. In the age of the Internet, small businesses cannot afford to skip out on employing a knowledgeable marketing expert. Consumers turn to the web for various bits of information: from how to connect via social media to finding local addresses to reading customer reviews.
"We believe that much of our success comes from the way we work directly with our clients," says Sherri Beauchamp, founder of Gratitude Consulting Group. "The working relationship makes business that much more enjoyable, and keep the arrangement lasting much longer. The more time we spend with our client's the more we realize just how awesome they are!"
A business's digital presence is of the utmost importance; regardless of how hard a business works on a service or product, or how quality it is, if a potential customer cannot gauge your digital presence, they will overlook you. Gratitude Consulting essentially puts businesses on the digital map. As a virtual small business consulting firm with years of experience and dedication, they are committed to delivering results in a transparent way.
While many small business consulting firms will take on more clients than they can handle and outsource a large share of the work, Gratitude Consulting prides itself in taking care of business in-house and being readily available to assist you.
About Gratitude Consulting:
Gratitude Consulting Group INC started after founder Sherri Beauchamp had a vision of impacting and inspiring businesses and experts to not only to leverage their expertise and change people's lives, but to actually make an impact on the world. The business consulting firm's focus is to bring all of the available moving parts to a business and leverage them in a way that's unique to their specific goals and helps spread the company's message to the people who need it the most. They are a virtual consulting company with highly skilled team members across North America and Europe.
Related Search Phrases:
[Small Business Consulting] [Business Consulting Firm] [Gratitude Consulting Group] [Breaking News] [Calgary Marketing News] [Alberta News] [Internet Marketing Company]
Related Hashtags:
#SmallBusiness #Business #Consulting #Marketing #Digital #Gratitude #Alberta #Calgary #BreakingNews #Reputation