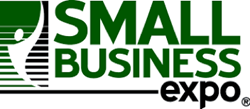 NEW YORK (PRWEB) August 20, 2018
Small Business Expo(SBE), the nation's largest small business networking and educational event in the country, today announced that it was selected to the Inc. 5000, the most prestigious ranking of the nation's fastest-growing private companies. SBE was listed for the fourth consecutive year, ranking #4403 on the 2018 list. 2018 has been a year of significant growth for SBE as the company plans to expand its shows from 15 cities to 17 in 2019.
According to the Inc. 5000 list, of the tens of thousands of companies that apply, only one in six companies are ranked to the list four years in a row. The list represents a unique look at the most successful companies within the American economy's most dynamic segment - its independent small businesses. Microsoft, Dell, Domino's Pizza, Pandora, Timberland, LinkedIn, Yelp, Zillow, and many other well-known names gained their first national exposure as honorees on the Inc. 5000.
"We at Small Business Expo are honored to be on the Inc. 5000 list for the fourth year in a row. From when I first dreamed up Small Business Expo ten years ago to present day, our main focus has always been about helping small business owners grow and we're thrilled for the continued recognition from Inc. of our success in doing so," said CEO and Owner, Zachary Lezberg. "This recognition is proof that we are helping to drive the small business community forward and we are proud to continue doing so in the years to come."
Now in its tenth year, SBE continues to grow and has recently launched The Best of Small Business Awards® to honor business visionaries across multiple categories, including Small Business of the Year, Best Customer Service, Best SEO Company, CEO of the Year, Start-Up of the Year, Best Workplace, among many others.
Complete results of the Inc. 5000 can be found at https://www.inc.com/inc5000/list/2018.
About Small Business Expo
Small Business Expo® is the nation's largest small business networking and educational event in the Country. From 2015-2018 it has been ranked as an Inc. 5000 company as the fastest-growing privately held business. Every year, over 100,000 small business professionals and entrepreneurs across the Country register for Small Business Expo to take their business to the next level. The show's owner, Film, Stage & ShowBiz Expo LLC. was founded in 2008 by Zachary Lezberg. For more information, visit http://www.thesmallbusinessexpo.com.
CONTACT:
Kite Hill PR for Small Business Expo
Kayla Engebretsen
Kayla@kitehillpr.com