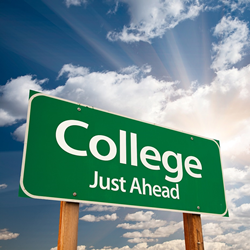 The essays submitted were all very good...I wanted to thank everyone who submitted an entry.
APTOS, Calif. (PRWEB) December 17, 2020
Ship Smart Inc., a California-based small moving company that specializes in shipping artwork, furniture & high value items, has announced the winners of their Spring 2021 scholarship program. Aimed at benefiting students attending colleges, universities, and schools, the program, named 'The Ship Smart Scholarship' is now underway for Spring 2021 and is free to apply.
The Ship Smart Scholarship has four awards. The first award is for $1000, the second is for $500, while the third and fourth awards are worth $300 each.
"Selecting this semester's winners was a difficult choice," said Rosa from Ship Smart, "The essays submitted were all very good. It was great connecting with the students. I wanted to thank everyone who submitted an entry."
Congratulations to the Spring 2021 Winners.

#1 - $1000 – Reliable Shippers by Rebekah Epps
#2 - $500 – Ode To The Packers by Lila Bennett
#3 - $300 – Sent With Love by Abigail Milovancevic
#4 - $300 – Packaging & Shipping Possessions By Brittany Fields
The application window is open For Fall 2021 between now and April 9th, 2021. All students with a GPA of 3.0 and above are eligible to apply, regardless of their age. Students of truck-driving schools and logistics programs are also allowed to apply. To join, click on this link: The Ship Smart Scholarship and fill out the scholarship form. The essay/article should talk about small moves, how to ship furniture, antiques, electronics, artwork, packing, or any of the services that the company offers. The scholarship committee will pick a winner on April 16th 2021.
Ship Smart Inc. awards these scholarships bi-annually and the financial reward will be sent directly to the school. Ship Smart hopes it can help students with learning materials, books, tuition, etc. Hopefully this program will encourage others to embrace the giving spirit and launch other worthy causes. Please contact the company directly via the details provided below.
###
About the company:
Ship Smart Inc. is a moving and shipping company specializing in cross-country shipping and packing for furniture, artwork, antiques, office furniture, and other household goods. With over 20 years under their belt, Ship Smart is a leading force in small moves and has over 300 locations in the US and beyond.