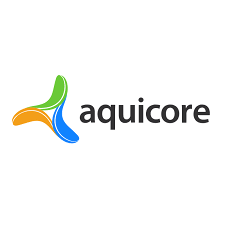 WASHINGTON (PRWEB) July 13, 2020
WHAT:
As office buildings and businesses around the country begin to reopen, the American Society of Heating and Air-Conditioning Engineers (ASHRAE) has released a set of new comprehensive guidelines for building operators and property managers to ensure tenant and occupant safety throughout the reopening process. A free webinar, hosted by Aquicore and titled "Best Practices for Reopening Commercial Buildings Safely," will feature experts examining the ins and outs of implementing ASHRAE's new guidelines to ensure a safe reopening. The webinar will cover:

The three key ASHRAE guidelines for reopening commercial buildings and properties
Actionable steps that building owners, managers and operators can take to implement the new guidelines
The projected impacts of the new guidelines on tenant activities, energy consumption and utility bills
Speakers:
Mike Donovan, Senior Vice President of Product, Aquicore
Sal Coppola, Solutions Architect, Aquicore
Greg Walters, Senior Director of Engineering, Bridge Commercial Real Estate
WHEN & WHERE:
Wed., July 15, 2020 at 2:00 p.m. ET
ONLINE: To register, visit: https://aquicore.com/lp/webinar-ashrae-guidelines-register/
About Aquicore
Aquicore is a leading platform for energy and facility performance management in commercial real estate. Its cloud-based platform enables commercial real estate owners and operators to remotely monitor their facilities, develop condition-based maintenance routines, and improve building and property team operations through data centralization, operational intelligence and machine learning analytics. The only industry player built from the ground up as a portfolio-wide solution, Aquicore equips principals, property managers, building engineers and accounting teams with business intelligence, built-in communication and workflow automation tools, and a flexible solution to monitor all aspects of commercial facilities remotely via IoT sensors, BMS, and utility bill data. With key features such as Utility Bill Management, Tenant Billing and HVAC Analytics, building teams can better track, monitor, analyze and predict key building performance factors, unlock portfolio-grade insights, streamline business operations, increase property value and drive profitability. The Aquicore platform is currently deployed at more than 790 commercial buildings nationwide, optimizing more than 250 million square feet of corporate real estate space. For more information, visit http://www.aquicore.com. Follow on Twitter @Aquicore.