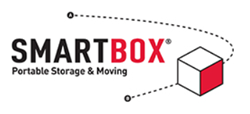 When it comes to packing, it's important to be organized and have a plan.
OAKBROOK TERRACE, Ill. (PRWEB) February 16, 2023
SMARTBOX Moving and Storage has announced the release of its latest resource "Tips for Having an Easy Long Distance Move." This resource aims to provide helpful tips on how to make a long distance move easier for everyone.
People who are moving should start the process by creating a timeline and making a to-do list. Moving insurance is a necessity, and people should research the moving laws and regulations in their states. Before starting to pack, people should spend time decluttering their homes as this will reduce the number of items they have to pack, move, and unpack. Creating an unpacking schedule is helpful for people who just moved, and it is recommended that people start with essential items including clothing, bedding, and kitchen gear.
"When it comes to packing, it's important to be organized and have a plan," according to SMARTBOX Moving and Storage. Many industry experts recommend to start packing items that are out-of-season or not frequently used and labeling each box using the same system. Furniture and large, bulky items should be wrapped with blankets or bubble wrap to prevent damage, and it's important to note the condition of each item before moving to show if damage occurs during the move.
To learn more tips for having an easy long distance move, please visit SMARTBOX Moving and Storage here.
About SMARTBOX Moving and Storage:
Since 2002, SMARTBOX Moving and Storage has been solving an old problem in a new way. Whether you need a storage or moving container for relocating the contents of your home or your business, SMARTBOX has developed a system that gives you more flexibility, greater convenience, better customer service, and less stress than existing moving companies and storage alternatives. Not only that, but SMARTBOX prices are fair and competitive because you only pay for the storage containers you need.