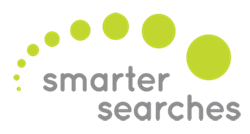 KNOXVILLE, Tenn. (PRWEB) September 08, 2020
Knoxville digital agency Smarter Searches has been shortlisted for five awards at the US Social Media Awards and Global Search Awards. Their services, which include search engine optimization (SEO), pay per click advertising (PPC), and social media have all been recognized in these five awards. Other services include website design, website hosting, and graphic design.
The US Social Media Awards celebrate the best in US social media and reward companies using online platforms in fresh and innovative ways. Awards are open to all corporate, creative, design, digital marketing, advertising, media, and public relations organizations working in the US market.
Smarter Searches' three US Social Media award nods were for Best Charity/Not-for-Profit Campaign, Best Use of Social Media - Entertainment and Sport, and Best Social Media Campaign, all for their social campaign for former UT Vol Curt Maggitt and his 2019 event "A Night to Remember."
This campaign saw an estimated reach of 50,000 Facebook and Instagram impressions, more than 2 million Twitter impressions, and 17,600 video views. All of this was done without any paid advertising on social media, through entirely organic channels.
Smarter Searches CEO, Courtney Herda said, "It's a great feeling to be recognized for work we really enjoyed doing, that was incredibly impactful, and showcased how great quality content can be rewarded on social media."
The Global Search Awards celebrates the best in search engine optimization (SEO), Pay Per Click advertising (PPC), and content marketing across the globe.
In the Global Search Awards, Smarter Searches was recognized for Best Use of Search (Health) - SEO and Best Use of Search - Health (PPC) for their work with Nashville, TN based company First Care Clinics.
Herda added, "Having our work acknowledged on an international stage demonstrates that the work we're doing in Knoxville is just as impactful and just as important as it is in much larger cities. Even though we're in competition with some agencies that are much larger than we are, the work we're doing speaks for itself and the metrics prove that."
Announcements for the winners of the US Social Media Awards occurred on July 15. For the Global Search Awards, winners will be announced virtually on September 8.