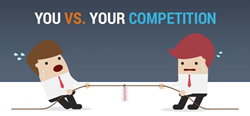 Business owners will get useful information and helpful tools they can apply right away.
Lake Success, New York (PRWEB) November 26, 2014
SMB Edge is a new, developing resource from AIMG that helps small to mid-sized business owners gauge the health of their business online. After more than twenty years working to market and grow companies both online and off, the integrated marketing and web development firm AIMG has a lot of valuable information to share that helps business owners focus marketing attention on optimizing return.
"It's tough running a small business," said Joe DeMicco, founder and CEO of AIMG. "You need to focus on the things that will grow your company while keeping a keen eye on your bottom line. There is a lot to consider and with an ever-expanding list of marketing options the task can be daunting for a business owner who does not have a formal marketing director or department internally. Many business owners don't really understand how to benefit from the new technologies and fail to achieve the return on investment they had hoped. What is typically missing is a cohesive marketing strategy that is accurately deployed, measured and analyzed. After 20 years, we've seen where the holes are and feel we can help by offering some resources that may guide the decision making process. That's why we developed SMB Edge and intend on growing its resource pool. Business owners will get useful information and helpful tools they can apply right away."
SMB Edge currently offers information about responsive websites and the growth of mobile access, the importance of web analytics, local search, and other online marketing services and offers. Visitors can request a complimentary Competitor Insight Report that shows how their organic web presence compares with that of two competitors of their choosing. New content will continue to be added to SMB Edge over time. Business owners are encouraged to return frequently to stay informed about the most current information that will help them to grow their business in 2015 and beyond.
You can visit SMB Edge online at http://www.aimg.com/Small-Business/SMB-Edge/.
About AIMG
Established in 1994, AIMG is a HubSpot certified inbound marketing and web development firm that works with companies of all sizes as a marketing and business development partner. Over the past two decades, AIMG's diverse team of in-house specialists have worked on thousands of successful web development, branding, sales/lead generation, and new market penetration projects, becoming a trusted partner to small business, medical, industrial B2B, non-profit, and corporate enterprises. With extensive experience working with marketing managers and business owners from start-ups to Fortune 500s, AIMG is valued for its deep knowledge of the digital landscape and custom strategies based on clients' unique needs and goals. Watch AIMG's Small Business Solutions video to learn more about how AIMG brings business to Business. Visit http://www.aimg.com or call toll free 1-888-291-0037 to learn more.
About Joe DeMicco
Joe DeMicco (http://www.linkedin.com/in/joedemicco) is a is a digital marketing and strategic growth specialist with more than 20 years of experience successfully helping B2B and B2C clients across industries grow their businesses. He is Founder and CEO of AIMG (formerly Accurate Imaging, Inc.), an integrated marketing and web development firm he started in 1992. A recognized small business authority and an alumnus of the "Goldman Sachs 10,000 Small Businesses" program, Joe is now a frequent panelist and presenter to current cohorts. He has contributed to the Huffington Post, been quoted by Newsday, and been featured on Small Business Administration Radio. Joe has also been invited to speak on a wide variety of marketing and small business development topics at a number of professional organizations including St. John's University and La Guardia Community College. In addition to this, Joe offers business development Tips on his blog http://www.demicco.com.