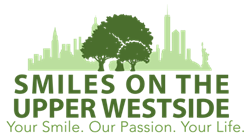 The new website is easy to navigate and showcases all the talents and skills of the amazing dentists in our practice.
NEW YORK (PRWEB) January 10, 2019
Smiles on the Upper Westside in New York, NY is pleased to announce the launch of its new Hybrid-Responsive™ website: https://www.drmassiah.com/.
According to Dr. Shaun Massiah, founder of Smiles on the Upper Westside, "The new website is high tech and has all the information that you need to make an informed decision about your dental health."
The new website makes it easier than ever before for patients to access detailed information about Smiles on the Upper Westside. The site is equally responsive on laptops, tablets, smartphones, and desktops, allowing patients to read the doctors' bios, learn about the practice and many common procedures, and even fill out new patient forms electronically.
About the Dentists
Dr. Shaun Massiah recognized his calling for dentistry at just 13 years old, when an American dentist came to visit his native Guyana. Four years later, Dr. Massiah moved to America to pursue his dream. At the New Jersey Dental School, he fell in love with the idea of "changing people's lives through dentistry."
Since opening his practice in 2002, Dr. Massiah has become one of the leading African-American dentists in New York City. He is passionate about continuing education and has become a respected speaker in his profession. Dr. Massiah is a member of numerous professional associations. He spends his free time with his wife and young son.
Dr. Alan M. Smolen has been a trusted dentist for more than 30 years. He specializes in creating personalized solutions to complex dental problems and strongly believes that each person deserves uniquely tailored care. He attended the prestigious Pankey Institute for Advanced Dental Education, as well as post-graduate studies at the NYU College of Dentistry. He is now the school's Educational Director of Full Mouth Rehab. Dr. Smolen is a member of many different professional associations.
A native of Atlanta, Dr. Daniel A. Narain earned his BS in Chemistry with a Mathematics minor from Morehouse College before spending 3 years working in Aruba. He then relocated to Philadelphia, earning his DMD from the University of Pennsylvania. Dr. Narain completed his General Practice Residency at Lutheran Medical Center and moved on to specialize in Periodontics at NYU Lutheran. He is a Board-certified Periodontist. Dr. Narain's hobbies include basketball and fitness, as well as traveling and mentoring aspiring dentists.
All three doctors are committed to patient education, and they are excited about the new educational opportunities that their Hybrid-Responsive™ website provides. "It is easy to navigate and showcases all the talents and skills of the amazing dentists in our practice," says Dr. Massiah.
About Smiles on the Upper Westside
Smiles on the Upper Westside provides a complete line of general, cosmetic, and restorative dental services, as well as periodontics. To learn more or request an appointment, call 212-222-5225, stop by the office at 50 West 97th St, 1C New York, NY 10025, or visit the new website at https://www.drmassiah.com.