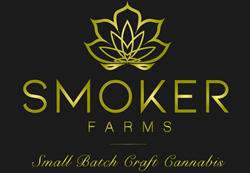 It has been our dream to be able to produce quality cultivars like MK Ultra and now we can begin to make those dreams a reality, states Jeff Aubin, CEO of Smoker Farms
BEAVERDELL, British Columbia (PRWEB) August 07, 2020
Smoker Farms, a small-batch craft cannabis cultivator, has received a Micro-Cultivation License from Health Canada. The licence gives Smokers farms the ability to start cultivating cannabis at its proprietary location in Beaverdell, BC. They filed this license application with the help of dicentra Cannabis Consulting (dCC), based out of Toronto, Ontario.
With the issuance of this license, Smoker Farms is extremely excited and proud to bring into the Canadian cannabis sector a cultivar of MK Ultra that CEO Jeff Aubin has spent years perfecting. Jeff began working with this particular cultivar with the first seed sown over 10 years ago. This cultivar has tested at a THC percentage of over 20% (testing at 23% during its latest run), packing a powerful punch that is sure to resonate with a number of new and old consumers alike. In addition, this particular cultivar boasts a unique flavor and terpene profile that is sure to leave consumers wanting to enjoy this cultivar of flower regardless of the occasion.
"We're thrilled to have achieved an issuance of this micro cultivation licence," states Jeff Aubin, CEO Smoker Farms. "It has been our dream to be able to produce quality cultivars like MK Ultra and now we can begin to make those dreams a reality."
About Smoker Farms
Smoker Farms is a small batch craft cannabis micro-cultivator based out of Beaverdell BC. Their goal as a licenced cultivator is to produce a quality product that is desirable to the craft cannabis market.