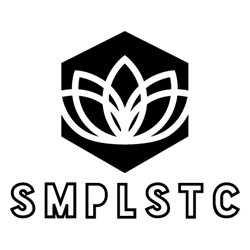 COSTA MESA, Calif. (PRWEB) February 26, 2021
The company has developed a product using classic cannabis strains free of THC, eliminating the "high" associated with cannabis. The SMPLSTC website provides a user-friendly tutorial on the effects of CBD, as well as the differences between CBD and THC. Through this education, SMPLSTC is eliminating the stigma that CBD holds for many people. This is opening up the possibilities of accessing the amazing pain relief benefits CBD can bring to people of all ages and backgrounds.
Joe, a CBD product consumer and exercise enthusiast said, "I used this for my sore muscles and it completely relives my pain. I would recommend to anyone working out that gets sore muscles."
Kimberly C., a customer who has undergone significant spinal procedures agreed with this statement, adding, "It helps the nerves to relax. I've had 2 Back Surgeries and have sciatica nerve damage on my right side. I also order for my 85yr old Mom and it helps with her pain."
The products include pure, full-spectrum cannabidiol, at varying amounts depending on the level of pain being addressed. They combine the power of CBD with essential oils such as Eucalyptus, Arnica and Camphor to target pain and bring on faster relief.
SIMPLSTC's motto is "Wellness Made Simple." They remain true to that motto with their new topicals, both in ingredients and ease of use. The new SMPLSTC topicals are designed to be easy to use whether at home or on the go and vary by strength of use and delivery method. The three products include:
Full Spectrum CBD Salve - 1000 mg active CBD
Full Spectrum CBD Roll On with Menthol - 500 mg active CBD
Full Spectrum CBD Roll On - 500 mg active CBD
SMPLSTC topicals are available at many health and wellness stores, as well as on the SMPLSTC online store. The CBD salve sells for $49.45 and the roll-ons sell for $39.99. For more information, visit the SIMPLSTC topicals site at https://smplstcbd.com/cbd-topicals/.
About SMPLSTC
SMPLSTC has been working in the field of CBD production for over 20 years - long before CBD retail came into the awareness of the average consumer. Because they have been ahead of the curve, they have been able to put the time into research and development until they came up with the purest and safest way to access CBD.
All SMPLSTC products are lab tested. They are derived from hemp, non-intoxicating and sourced naturally. They are CO2 extracted which creates a pure extract that is free of solvents. SMPLSTC is so dedicated to providing a clean product that they make their lab results available to customers via their website or product QR codes.