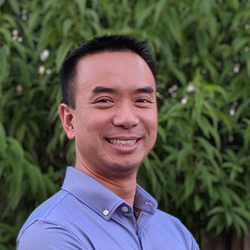 "I see tremendous growth opportunity for SnapStream in different markets, including TV search, clipping to social, and broadcast monitoring and compliance."—Tam Vu, SnapStream's VP of Sales
HOUSTON (PRWEB) November 13, 2019
SnapStream today announced that it has hired Tam Vu as Vice President of Sales. Vu was formerly Vice President of Channel Technical Strategy and Asia Pacific Sales at Alert Logic. Vu brings with him over 20 years of experience in sales leadership, product management, product marketing, and sales engineering.
"SnapStream has been growing and I'm excited to have Tam join us to drive sales as we expand our business," said SnapStream Founder and CEO, Rakesh Agrawal. "This is a part of a broader effort to grow SnapStream's leadership team so we can grow faster."
Vu has a successful history of building high-performing sales teams and resilient sales processes. In his new role, he will drive SnapStream's growth as it continues extending its reach with its TV recording, searching, and sharing platform. He will also drive SnapStream's entry into the broadcast monitoring and compliance space. SnapStream Monitoring and Compliance launched on October 16, 2019.
Vu most recently led technical strategy for Alert Logic's Partner Connect channel program, where he spearheaded strategic go-to-market, productization, and certification programs in the partner community for the company's cybersecurity threat management solutions. He also oversaw the company's international sales strategies in the APAC region, and built the company's original UK sales office.
"I see tremendous growth opportunity for SnapStream in different markets, including TV search, clipping to social, and broadcast monitoring and compliance," said Vu. "The company is nicely positioned to continue leading in these markets. I'm very excited to join the team and lead us to our next levels of performance. It's refreshing to work with such passionate coworkers—this is clearly reflected through our users who love the SnapStream customer experience."
Press can contact pr@snapstream.com to learn more.
About SnapStream
SnapStream is a Houston-based technology company that enables organizations to record, clip, and share broadcast TV and live video, and monitor broadcast TV. With SnapStream, users can choose to do everything from instantly capturing, creating, and sharing video clips and GIFs to social media, to monitoring their feeds for regulatory and business-mandated compliance. SnapStream's hundreds of customers include The Daily Show, Last Week Tonight, CBS, Major League Soccer, Talking Points Memo, and Politico.