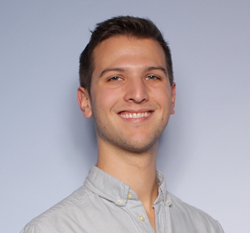 Budget airlines are offering rock-bottom fares to places like Iceland, Scandinavia, and the UK this winter. Flights can drop as low as under $200 round trip, which is amazing.
NEW YORK (PRWEB) October 24, 2018
For consumers looking to discover treasures in the form of off-peak travel deals on land or the high seas, it seemed only fitting to ask a Pirate for advice the week before Halloween. So ExpertFlyer did exactly that when they went One-on-One with Calvin Iverson at TravelPirates who shared his treasure map of destinations during his podcast with ExpertFlyer. David Yeskel at The Cruise Guru and Jose Pablo Toscano at Jubel.co also offered advice to travelers looking to do a little zigging while the rest of the world is zagging.
All three experts agreed that understanding the differences between Peak, Off-Peak, and Shoulder seasons is an important first step in searching for, and discovering, great travel deals. Generally speaking, Peak Season tends to account for summertime travel; Off-Peak Season falls during winter months, and Shoulder Season traditionally refers to the period between the high and low seasons. Depending on the destination, there are shoulder seasons for spring and fall, with fall often rewarding travelers with super deals in the US, Europe, and the Caribbean.
According to Calvin Iverson at TravelPirates, there are many exciting deals for consumers available for travel between now and March. "One of our deal hunters just wrote up a blog post about winter travel. She was inspired by seeing how all the budget airlines are offering rock-bottom fares to places like Iceland, Scandinavia, and the UK. Flights can drop as low as under $200 round trip, which is amazing."
David Yeskel at The Cruise Guru says great deals can be found on cruises sailing after Thanksgiving through mid-December, departing just after New Year's, and those leaving after Labor Day when the kids are back in school. "Travelers who typically cruise on mass-market lines like Carnival, Royal Caribbean and Norwegian, assume that moving up to premium lines like Holland America would naturally entail a significant price differential," Yeskel explains. "However, travelers who aren't dependent on mega-ship features, like waterslides and a choice of 20 restaurants, Holland America's elegant, small- to mid-sized ships can be an incredible value. The takeaway here is that travelers should not rule out cruise options they had assumed were out of their price range."
Jose Pablo Toscano, Co-Founder & CEO of travel site startup, Jubel.co, cautions travelers to avoid the school vacation period if they can. Summer and Christmas / New Year's Eve are generally the absolute worst time to travel. "Research your destination thoroughly to avoid local holidays and optimize for the best weather. This sometimes takes looking at many different sources and reaching consensus." Jubel's favorite places to visit in the December off-season are Botswana, Iceland, Morocco, Portugal, and Uruguay.
"Consumers with the flexibility to travel during off-peak seasons can certainly see the world at a fraction of the cost," said Chris Lopinto, president and co-founder of ExpertFlyer.com. "Doing some research, exploring options, and utilizing many travel tools available today can ultimately save time, money, and frustration anytime of the year."
To learn more about how to search the treasure map for off-peak travel deals and listen to ExpertFlyer's podcast with Calvin Iverson at Travel Pirates, visit ExpertFlyer's blog.
About TravelPirates
TravelPirates is a free-to-use travel search platform and app powered by a team of expert deal hunters who provide users with the best value-for-money deals on flights, hotels, vacation packages and more. The company is based in Boston, Massachusetts and was founded in 2016 as the U.S. division of HolidayPirates Group, one of Europe's fastest-growing travel companies and the biggest online travel community in the world.
About The Cruise Guru
David Yeskel is a veteran travel journalist and the go-to expert for all matters relating to the cruise industry. Over the past 20 years, he has been praised for his outstanding industry coverage for Travel Weekly, TravelAge West, CruiseMates and Tours.com. He is intimately familiar with the vacation products offered by all of the major ocean-going cruise lines and is able to differentiate each line by its level of quality, dining options, entertainment, on-board atmosphere, passenger demographics and ratings. For more info visit: http://thelasvegas.guru/the-cruise-guru/
About Jubel.co
Jubel is an award-winning experiential travel company that makes planning multi-destination trips easy by offering completely personalized routes, cutting-edge destinations, budget optimization for best value, curated local recommendations, and 24/7 support from travel experts. Jubel is recommended by 98% of their clients and has helped over 2,000 travelers discover every continent around the globe.
About ExpertFlyer.com
Each month, ExpertFlyer's One-on-One blog goes face-to-face with the travel industry's leading decision makers to discuss and address topics relevant to many of today's business and frequent travelers.
ExpertFlyer.com was conceived and created by an eclectic team consisting of a veteran elite tier frequent flyer, an airline captain and corporate travel manager, and information technology professionals to deliver a 24/7 real time powerful air travel information service. The company provides its subscribers and corporate travel managers alike with a complete, concise and efficient way to access the ever-changing details of worldwide air travel information. For more information, please visit expertflyer.com.
Stuck in the middle seat again? Download the free Seat Alerts app from ExpertFlyer and get the window or aisle seat without hassle or frustration.
# # #