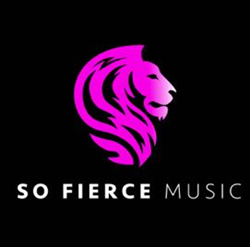 "I have experienced first-hand how difficult it is for an LGBTQ+ artist to be seen and heard in the music industry. It's time for change."
TORONTO (PRWEB) February 11, 2021
So Fierce Music (SFM) is an international LGBTQ+ inclusive entertainment services company that has exploded onto the electronic dance and pop music scene with an extensive, worldwide roster of music artists that has doubled in size since it's inception six months ago.
For years, some elements of the entertainment industry have tried to reshape gender non-conforming artists to make talent more "palatable" to mainstream audiences.
Seeing a need for change, Velvet Code (internationally acclaimed and award-winning) Toronto DJ, Artist and Producer launched So Fierce Music, a new kind of music & entertainment company for artists marginalized and disadvantaged by the mainstream music industry because of gender or sexual identity.
As CEO/Founder of So Fierce Music, Velvet states "I have experienced first-hand how difficult it is for an LGBTQ+ artist to be seen and heard in the music industry. After all these years, we're still fighting for equal opportunities. It's time for change."
Code further adds "Honouring someone's identity, and truly fighting for them every single day has been my most important life mission. It was Lady Gaga who inspired me to move outside of myself and help others reach their musical destiny and achieve their dreams of stardom."
From production and songwriting to video, merchandise and artist promotion, Toronto-based So Fierce Music is a one stop shop for the hottest LGBTQ+ talents to hone their sound and style. Spearheaded by Velvet Code, the So Fierce team is made up of producers, songwriters, video directors and musicians who have over 30 years of experience in the industry, and have produced multiple top 5 charting releases on Billboard, Music Week, DMC and ARIA.
Erupting onto the musical landscape in August of 2020, SFM has already achieved considerable success with their first release 'Thrive', by label artist Sofonda. Reaching over 300,000 plays across all platforms, Sofonda became the highest streaming Canadian drag recording artist of 2020. This year has seen recent signing Brandon Hilton hit the top ten on the US iTunes dance chart with his new album REBORN, and the company is set to explode in 2021 with a catalogue of hot new music releases from their stable of established and up and coming LGBTQ+ artists.
For interviews or more information about So Fierce Music and their roster of Artists, please contact BARB SNELGROVE (megamouthmedia consulting) barb@sofiercemusic.com | 1.604.838.2272
megamouthmedia consulting is an LGBTQ+ Public Relations firm recognized as one of the leading PR firms in Canada currently working with businesses and agencies seeking to engage digitally with targeted LGBTTQ+ content and audiences.