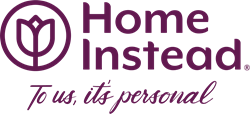 When you need a change of scenery, sometimes the best cure is to go out and enjoy the outdoors. Nurture your mind and body today by spending time in nature.
OMAHA, Neb. (PRWEB) May 12, 2021
Our time outside and with others has been limited over the past several months, but the benefit of getting fresh air and exposure to sunlight should not be forgotten, especially for older adults. Whether it's walking around the neighborhood or relaxing on the patio, being outdoors has many advantages for seniors. In addition to increasing physical activity, lowering stress, boosting energy levels, spending time outside can increase vitamin D levels, a nutrient that is a crucial component in healthy aging.
Vitamin D supports functions of the immune, digestive, circulatory and nervous systems, as well as reinforces calcium absorption for bone strength. However, despite its importance, an estimated 40% of the U.S. population is reported to be deficient in the vitamin.
This can lead to serious health concerns, especially in older adults, and result in cardiovascular disease, diabetes, metabolic syndrome and may increase the risk of depression. Furthermore, studies show that seniors may need to spend more time outside than others to receive the same amount of vitamin D. As the warm weather continues, older adults should find ways to soak up the sun.
"Everyone can benefit from spending time outside, but as we age it can be especially beneficial for our minds and our bodies," says Lakelyn Hogan, Ph.D., gerontologist and caregiver advocate at Home Instead. "While older adults can raise vitamin D levels by adding nutrient rich foods to their diet, the advantages of getting fresh air and direct sunlight cannot be beat."
To promote healthy living, Hogan outlines the following motivations for getting out of the house:

Supports mental well-being. Seasonal Affective Disorder or SAD is a form of depression and is experienced most often in the winter months. Symptoms of SAD can start to improve with the arrival of spring and more sunlight. In addition, spending time outdoors triggers vitamin D synthesis in the skin, which can provide a boost to your immune system and your overall mood. Activities such as going to the park or taking a drive with the windows down can help reduce feelings of isolation, depression and stress. If mobility is a challenge, sitting near a window and opening curtains or blinds can be beneficial and allow sunlight in.
Keeps you moving. According to the Physical Activity Guidelines for Americans from the U.S. Department of Health and Human Services, adults, including seniors, need nearly three hours of moderate aerobic physical activity a week. Planning activities such as a daily walk or bird watching can help contribute to better physical health.
Encourages new hobbies. Warmer weather can lead to opportunities to explore new activities. Gardening is a fun hobby for older adults and a great way to spend time outdoors. Many vegetables, herbs and flowers can be cultivated in container gardens, which are convenient and easy to maintain. There are various adaptive tools available to help seniors who have arthritis or trouble with grip strength.
Improves bone and cardiovascular health. Low levels of vitamin D can result in conditions such as osteoporosis, a disease that leads to bone weakening, which can increase the risk of falls. Older adults can increase time outdoors to help combat this and other diseases.
Enhances personal connections. After many months spent indoors and being entertained by screens, spending time outside without the distraction of technology can be refreshing. Doing so with loved ones by your side can help strengthen relationships and deepen bonds. Consider packing a picnic for yourself, taking a walk with your neighbor or starting a garden at home to cultivate with your loved ones.
When you need a change of scenery, sometimes the best cure is to go out and enjoy the outdoors. Nurture your mind and body today by spending time in nature. For more information and tips on healthy aging, visit https://www.homeinstead.com/care-resources/low-vitamin-d/.
ABOUT HOME INSTEAD
Founded in 1994 in Omaha, Nebraska, the Home Instead® franchise network provides personalized care, support and education to enhance the lives of aging adults and their families. Today, the network is the world's leading provider of in-home care services for older adults, with more than 1,200 independently owned and operated franchises that provide more than 90 million hours of care annually throughout the United States and 14 other countries. Local Home Instead offices employ approximately 90,000 CAREGivers℠ worldwide who provide basic support services that enable older adults to live safely and comfortably in their own homes for as long as possible. Home Instead franchise owners partner with clients and their family members to help meet varied individual needs. Services span the care continuum – from providing personal care to specialized Alzheimer's care and hospice support. Also available are family caregiver education and support resources. Visit HomeInstead.com. Connect with us on Facebook and Twitter.