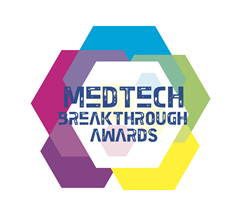 "SOC Telemed is addressing health inequities with a breakthrough telemedicine platform and services that provide hospitals with access to high-quality specialty care regardless of geography,"
LOS ANGELES (PRWEB) May 12, 2021
MedTech Breakthrough, an independent market intelligence organization that recognizes the top companies, technologies and products in the global health and medical technology market, announced today that SOC Telemed, the largest national provider of acute care telemedicine, has been selected as the winner of the "Best Overall TeleMedicine Platform" award in the fifth annual MedTech Breakthrough Awards program.
SOC Telemed is the nationwide leader in the growing acute care telemedicine space, partnering with 19 of the 25 largest health systems to build sustainable specialty programs in 11 clinical service lines. Its proprietary technology platform, Telemed IQ, is built on a secure, scalable, proven, and flexible infrastructure as an enterprise-wide solution, which enables care in any clinical specialty and allows the virtual delivery of time-sensitive care when and where patients need it most.
A testament to SOC Telemed's commitment to the highest security standards, Telemed IQ is HITRUST CSF certified. The platform also includes 24/7 operations support, clinical workflow optimization, clinical resource management, analytics, and predictive modeling.
"When we developed Telemed IQ as our acute care telemedicine platform, it was purpose-built to enable flexibility, robust clinical workflows, and optimization of scarce resources in a highly secure environment. This platform was designed to manage complex, acute workflows and provide life-saving care," said John Kalix, CEO, SOC Telemed. "We appreciate MedTech for seeing this, and we are proud to be recognized as an innovator in the 2021 MedTech Breakthrough Awards."
The mission of the MedTech Breakthrough Awards is to honor excellence and recognize the innovation, hard work, and success in a range of health and medical technology categories, including Robotics, Clinical Administration, Telehealth, Patient Engagement, Electronic Health Records (EHR), mHealth, Medical Devices, Medical Data, and many more. This year's program attracted more than 3,850 nominations from over 17 different countries throughout the world.
"SOC Telemed is addressing health inequities with a breakthrough telemedicine platform and services that provide hospitals with access to high-quality specialty care regardless of geography," said James Johnson, Managing Director, MedTech Breakthrough. "SOC Telemed represents excellence in their field, and we extend our sincere congratulations to the entire team on winning our 'Best Overall TeleMedicine Platform' award this year."
####
About MedTech Breakthrough
Part of Tech Breakthrough, a leading market intelligence and recognition platform for global technology innovation and leadership, the MedTech Breakthrough Awards program is an independent program devoted to honoring excellence in medical and health related technology companies, products, services and people. The MedTech Breakthrough Awards provide a platform for public recognition around the achievements of breakthrough health and medical companies and products in categories that include Patient Engagement, mHealth, Health & Fitness, Clinical Administration, Healthcare IoT, Medical Data, Healthcare Cybersecurity and more. For more information visit MedTechBreakthrough.com.
About SOC Telemed
SOC Telemed (SOC) is the leading national provider of acute telemedicine technology and solutions to hospitals, health systems, post-acute providers, physician networks, and value-based care organizations since 2004. Built on proven and scalable infrastructure as an enterprise-wide solution, SOC's technology platform, Telemed IQ, rapidly deploys and seamlessly optimizes telemedicine programs across the continuum of care. SOC provides a supportive and dedicated partner presence, virtually delivering patient care through teleNeurology, telePsychiatry, teleCritical Care, telePulmonology, teleCardiology, teleInfectious Disease, teleNephrology, teleMaternal Fetal Medicine and other service lines, enabling healthcare organizations to build sustainable telemedicine programs across clinical specialties. SOC enables organizations to enrich their care models and touch more lives by supplying healthcare teams with industry-leading solutions that drive improved clinical care, patient outcomes, and organizational health. The company was the first provider of acute clinical telemedicine services to earn The Joint Commission's Gold Seal of Approval and has maintained that accreditation every year since inception. For more information, visit soctelemed.com.