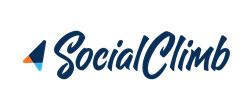 "SocialClimb's experience in orthopedics and their product's deep feature set, tailored to large medical groups, will certainly help to address the gaps of expertise we need filled."
AUSTIN, Texas (PRWEB) November 27, 2018
SocialClimb, the top physician reputation builder, has announced the extension of its contract with the Academic Orthopaedic Consortium (AOC) to continue to help its members develop and maintain online reputations of practices and physicians. The extension secures SocialClimb's partnership with the AOC for three years, from 2019 through 2021.
The AOC comprises more than 90 institutional members, and of those members, 80 are in the top rankings of medical schools in the U.S. Through the extension of its contract, the SocialClimb team will continue to aid in the development of custom reputation plans for AOC members to bolster online reputations and dominate search results. SocialClimb already works with more than 2,000 orthopedic surgeons in independent practices around the country.
The extension of the partnership comes after SocialClimb's demonstration of understanding how to develop, market and maintain reputations for orthopedic practices. Enabling each surgeon to leverage their personal reputation and skill set to market themselves and their practice is the core of what SocialClimb does.
"The AOC's selection of SocialClimb was done after much research and analysis," Michael R. Gagnon, founder and CEO of Academic Orthopaedic Consortium, said. "It was important for me to identify a reputation partner our members could rely on that understood medical groups, particularly orthopedic group needs. SocialClimb's experience in orthopedics and their product's deep feature set, tailored to large medical groups, will certainly help to address the gaps of expertise we need filled."
The initial partnership between SocialClimb and the AOC took effect in June 2018. The SocialClimb team looks forward to continued work with the leaders and physicians at the institutions that make up the AOC.
"Our experience with AOC groups has proven that SocialClimb helps these large networks build and leverage their physician's reputation to grow revenue," Ty Allen, CEO of SocialClimb, said. "Patients are consumers and, like most consumers, they research and read reviews before choosing a service provider. SocialClimb's unique set of services and system helps their academic organizations compete and win in the new world of reputation marketing."
For more information about SocialClimb, visit SocialClimb.com.
ABOUT SOCIALCLIMB
SocialClimb helps physicians improve their reputations, dominate local search and increase revenue. Its industry-leading platform lets physicians easily collect reviews, increase search rankings, respond to issues instantly, manage their key listings and strengthen practice and personal reputations quickly.
ABOUT AOC
Founded in 2005 by Michael Gagnon, the Academic Orthopaedic Consortium provides benchmark analyses, offers administrative and operational best practices, holds annual meetings focused on business and leadership for administrators and orthopaedic surgeons, is a central source for academic orthopaedic surgeon job postings, facilitates group purchasing and more. It was voted the No. 1 Most Valuable Organization among Academic Orthopaedic Administrators. For more information about the AOC, go to academicorthopaedics.com.