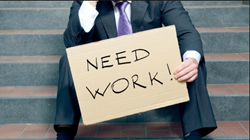 Be careful what you say online, or it may come back to haunt your job search later.
Fort Lee, New Jersey (PRWEB) September 23, 2013
A recent survey of job recruiters reports that approximately 42 percent of those whose job it is to find appropriate candidates for employers say they would probably reconsider a decision to hire or not hire a candidate based on their social media activity. In the latest blog from Marble Media LLC's SocialTechNews.com titled, "Job Hunters: Dress Your Social Media to Impress," guest blogger Liz Ernst reminds readers who are job hunting to keep their social media commentary in check if they're serious about getting hired.
Over the past five years, social media has played an increased role in the world of employment searches, and employers are not shy about checking out the private social networking pages of job candidates. Although some people consider such practices to be a breach of privacy, employers claim a person's Facebook, Twitter or other social media pages are fair game since they're public and openly viewable.
"Although you may think that your social privacy is secure, unless you have blocked it from public viewing, potential employers are probably going to check it out," Ernst says. "Even if you have it blocked, an employer may request your password in order to view it.
"Of course you can refuse, but don't expect to get the job if you do."
The idea, according to Ernst, is not to invade an applicant's privacy much as it is to protect themselves. Since the beginning of time, job applicants have presented a resume which tells the employer about their education and job experience, but nothing about themselves. Visiting an applicant's social networking sites to find out more about the person behind the job application or resume can be very revealing.
"The problem here could be you," Ernst says. "If you have less than exemplary activity going on that you record on your social media pages, you could be ruining your employment prospects and not even realize it.
"Employers are interested n comments like 'I'm never drinking again,' which could be interpreted to mean you have a drinking problem; if you post rants about a former employer on your social network pages, a potential employer could question your loyalty."
In fact, Ernst warns that any opinions expressed on social media pages could come back to hurt a job applicant, since there is no telling what comments could turn off an employer, so it's important to be discrete when posting anything on a social media page.
"The opinions you express on your social media pages might clash with those of the company, and may cost you a job," Ernst says. "In essence, be careful what you say online, or it may come back to haunt your job search later."
For more information, visit the SocialTechNews.com website or email info(at)socialtechnews(dot)com.
About Marble Media LLC:
Marble Media LLC is a creator of high-quality, content-rich blog sites that provide expansive coverage of relevant information to readers who make up a wide range of demographics. The Marble Media LLC team of expert writers covers a wide range of specialties including travel, food, health, fitness, social media, marriage, parenting, technology, weight loss, fashion and much more.
For more information on Marble Media LLC's offerings and advertising opportunities, visit the MarbleMediaLLC.com website, or email sales(at)marblemedia(dot)com.
###