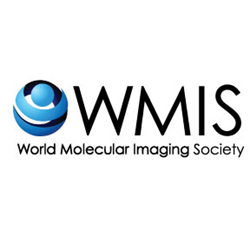 CULVER CITY, Calif. (PRWEB) September 11, 2018
The World Molecular Imaging Society names a Commercial Innovation of the Year awardee at the annual World Molecular Imaging Congress. The 2017 Commercial Innovation of the Year Award was presented to SOFIE for its newest innovation, the "GNEXT PET/CT," a sub-millimeter resolution and high sensitivity PET/CT scanner with a proprietary depth of interaction (DOI) PET detector technology combined with a highly flexible, high end CT.
"Since winning the WMIC 2017 Commercial Innovation of the Year Award, GNEXT PET/CT has been the choice for a number of institutions across North America, including University of California, San Francisco, University of Alabama, and Stanford University School of Medicine," said Patrick Phelps, President & CEO, SOFIE. "Over last two decades, companies who left the market, built an incredible legacy with a large install base of pre-clinical PET/CT systems. Replacing these scanners with a GNEXT PET/CT will feel invisible to users, while delivering x2 the resolution and x2 the sensitivity. With this performance, GNEXT PET/CT finds small spontaneous tumors, lymph nodes, brain, cell tracking, and images regions of interest near hot organs previously not possible."
"This innovation came at the perfect time for the molecular imaging community," said Charles Manning, PhD, Vanderbilt University Institute of Imaging Sciences, Chair of Education, WMIS. "The potential deliverables of this equipment are field disrupting and the potential performance characteristics are very attractive. The sensitivity and resolution of the GNEXT PET/CT are touted to be the best on the market. The development of new innovations in this field are incredibly important to our ability to take medical research to the next level, increasing the speed of translational studies."
The 2018 Commercial Innovation of the Year award will be given Friday, September 14th following the presentations given by the eight finalists.
"Innovation of the Year is the ideal place for the molecular imaging community to roll out critical new discoveries," said Charles Manning, PhD. "Competition is always fierce, but this program represents one of the most fun and entertaining aspects of the WMIC. Win or not, everyone who competes gets a chance to sell their entry to the premier International audience."
ABOUT WORLD MOLECULAR IMAGING SOCIETY
The WMIS is dedicated to developing and promoting translational research through multimodality molecular imaging. The education and abstract-driven WMIC is the annual meeting of the WMIS and provides a unique setting for scientists and clinicians with very diverse backgrounds to interact, present, and follow cutting-edge advances in the rapidly expanding field of molecular imaging that impacts nearly every biomedical discipline. Industry exhibits at the congress included corporations who have created the latest advances in preclinical and clinical imaging approaches and equipment, providing a complete molecular imaging educational technology showcase. For more information: http://www.wmis.org