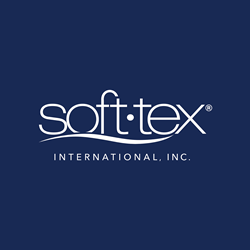 WATERFORD, N.Y. (PRWEB) March 16, 2020
Soft-Tex International, Inc., a leading bedding and home product company specializing in new memory foam technologies and innovation, is proud to announce its Vendor Direct division posted total eCommerce sales growth of 90% comparing CY 2017 to 2019 results.
This impressive growth trend has been driven by the strategic focus on maximizing assortment syndication, enhancing digital assets, and increasing brand advertising across owned, paid, and earned media.
"I'm proud of how the entire team executed to drive the business - from our ecom team, graphics, operations, and product development - everyone has stepped up and played a role in this accomplishment. Our approach is working and we believe the tech stack we've built is well-positioned for continued growth," said Taylor Jones, Soft-Tex's Vice President of Marketing & eCommerce.
Soft-Tex's results starkly outperform the industry average with data from the U.S. Department of Commerce showing total U.S. eCommerce sales growth around roughly 31% over the same time period from $461 B to $602 B.
Business Continuity
If your assortment is at risk due to inventory concerns or forced closures due to the spread of COVID-19, Soft-Tex is well-stocked and prepared for dropshiping or immediate warehouse buys of any items in our Vendor Direct assortment.
Soft-Tex looks forward to continued growth and offering its robust bedding assortment with award winning eCommerce marketing and fulfillment services to new retailers. If you would like to launch a Soft-Tex supplied eCommerce bedding program, please contact Taylor Jones, Vice President of Marketing at tjones(at)soft-Tex.com
Soft-Tex financial data is audited and certified by an independent certified public accounting firm.
About Soft-Tex International, Inc.
Soft-Tex International is an innovation company focused on building the most comfortable products to help the world sleep and live better. With proprietary technologies spanning categories like personal climate control, wellness, antimicrobials, & allergen barriers, coupled with coveted national brands like SensorPEDIC®, SensorGel®, BioPEDIC®, & DreamSmart®, Soft-Tex offers its retail, distributor, and other partners the highest quality, most comfortable products with best-in-class, in-house merchandising, digital marketing, customer service and global supply chain capabilities.