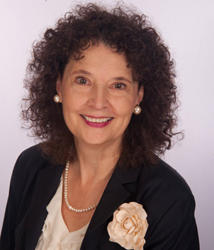 BENTONVILLE, AR (PRWEB) August 22, 2017
Softscribe Inc., a leading hotel tech PR firm, attended the 9th annual Hotel Data Conference (HDC) earlier this month in Nashville, TN with a group of its best-in-class clients. STR hosted 623 attendees at the Omni Nashville for a 3-day deep dive into forecasting and data insights for the global hospitality industry.
Softscribe Inc. CEO, Julie Keyser Squires, attended on behalf of the company's PR clients.
Top10 Quotes from Hotel Industry Leaders
Leaders from the global hotel industry led a series of panels, breakout tracks and plenary sessions at this year's HDC. Speakers guided participants through major trends, market changes, and actionable data insights. Here are Softscribe Inc.'s top 10 quotes from conference leaders.
1. "The industry continues to expand, albeit slowly. All 6 KPIs at all-time highs." -Elizabeth Winkle, Chief Strategy Officer, STR
2. "One area of concern is labor costs, particularly for full-service properties." - Elizabeth Winkle
3. "We have had 7.5 years of RevPAR increases. We should see another two years." - Elizabeth Winkle
4. "Limited service is where we see all of the growth." - Amanda Hite, President & CEO, STR
5. "Airbnb is 5% of the lodging industry. That's big." -Mark Woodworth, Head of Hotel Research, CBRE Hotels | Americas Research
6. Name one emerging technology.
"Voice. Adoption rates are faster than what we've seen before." -Benjamin Habbell, VP, Voyat
"The IoT mentality and guest experience." – Jess Pettit, VP, Hilton
"The AI + BI data ingestion, related to hotel pricing strategies." -Patrick Dunphy, CIO, HTNG
7. "Bitcoin has a $42B to $50B market cap. Pay attention to this." -Patrick Dunphy
8. "Indies attract experience-seeking travelers. Millennials." -Sara Gulla, VP LaSalle Hotel Properties
On the nimbleness of independents that benefit operators.
"Indies can manage capital better. Cycles are not mandated." -Matt Marquis, CEO, Pacifica Hotels
"There are 20K indie rooms under construction." -Kim Bardoul, Partner, ISHC - The Highland Group Hotel Investment Advisors Inc.
9. On the biggest disruptors for independent hotels.
"The consumer. They want different experiences." - Wendy Ferrill, VP Worldwide Sales, Best Western Hotels & Resorts
"Airbnb has more stays in 2017 than in 2015 + 2016 combined." -Mitch Patel, President, CEO, Founder of Vision Hospitality Group, Inc.
"Last minute cancellations. We have to figure out how to fix this. Maybe charge penalties for cancelling, like the airlines." – Dexter Wood, Owner, SVP, Park Hotels & Resorts
"Investing in the backend, constantly." – Mark Morrison, VP, Expedia, Inc.
"E-Verify impacted housekeeping and construction. We lost 25% of the workforce." -Mitch Patel
10. How can we calm the disruption?
"Embrace more technology." - Mark Morrison
"Get set for a never-ending cycle." - Dexter Wood
"We have people; Airbnb does not. Focus on the people: social media, yelp, and transparency." -Mitch Patel
"Lean in to the customer." – Wendy Ferrill
Click here for additional top quotes from industry leaders at the 2017 Hotel Data Conference.
The 2018 Hotel Data Conference will celebrate "A Decade of Data", August 15 to 17, 2018, in Nashville. Watch for details at http://www.hoteldataconference.com.
Tech Companies, do you want to increase sales and influence? Call or email Michael Squires, President of Softscribe Inc., at 404-256-5512 or mbs(at)softscribeinc.com to set up a discovery meeting and brainstorm a few ideas.
About Softscribe Inc.
Achieves Significant Business Growth for Tech Clients in the Hospitality Industry.
Softscribe Inc. is an award-winning HotelTech PR agency that specializes in B2B public relations, branding and market consulting.
We are the best in the industry at achieving significant business growth for technology companies. Our clients deliver enterprise solutions to the hotel market and related industries
Generates the Right Client Messages 100% of the Time.
Our focus is marketing content, search, and social media. We generate the right messages for client audiences 100% of the time. This is essential to close sales.
Softscribe Inc.'s professional team surpasses expectations with an average 19 years' industry experience in branding, marketing communications and technology PR.
We are proud of our best-in-class clients and are ready to help you, too. Please give us a shout now, or visit http://www.softscribeinc.com.