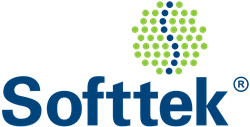 MENU has gained the trust of some of the world's largest QSR (Quick Service Restaurant) brands for its innovative omnichannel restaurant self-service technology, turning digital order and pay into a convenient and engaging experience for restaurants and their customers
DALLAS (PRWEB) October 19, 2020
Softtek, a global company dedicated to helping organizations evolve through digital technology, announced today it has entered into a strategic partnership with MENU to enable a state-of-the-art restaurant ecommerce platform to enhance customer journey and provide seamless digital self-service.
"MENU has gained the trust of some of the world's largest QSR (Quick Service Restaurant) brands for its innovative omnichannel restaurant self-service technology, turning digital order and pay into a convenient and engaging experience for restaurants and their customers," said Ricardo Gonzalez, industry managing director for Restaurant & Hospitality sectors at Softtek.
The fully integrated platform enables ecommerce for restaurants by personalizing data across all order & pay channels, so that restaurant brands are able to engage with their customers in completely new ways for significantly higher return visits, while the average ticket size increases up to 30% due to a variety of upsell and cross-sell features. This partnership will provide constant innovation with smooth and fast solution to boost restaurant brand loyalty and revenue.
"We are pleased that Softtek, one of the largest technology service providers in the world serving large restaurant brands, realized the strong value proposition MENU's omnichannel order and engagement solution brings to restaurants worldwide. We look forward to working in close collaboration with Softtek and helping restaurants in the US and Latin America optimize their business with our innovative technology," said Karl Heinz Koch, Co-founder and CEO of MENU Technologies.
To learn more about the functionality of MENU and success stories, visit https://menu.app/en/.
For more information on Softtek's capabilities and solutions for restaurants, visit: https://bit.ly/3dNwrgM.
About MENU
MENU enables ecommerce for restaurant brands by offering fully integrated omnichannel digital order and engagement solutions in restaurants' branding. MENU's modular restaurant ecosystem covers all order types from dine-in, takeout, drive-thru to delivery and curbside. It offers direct order and engagement channels: mobile, web, kiosk, digital menu boards and connects to external channels, such as delivery aggregators, Google, social media channels as well as POS systems. All these customer interfaces are managed from one central data hub, that also has a built-in coupon, rewards and loyalty program, that can be used across all the ecosystem channels. MENU also integrates with a numerous payment processors, delivery and dispatching service providers, analytic tools and automated CRM-marketing apps. MENU is certified by ultra-large restaurant brands and has a growing number of successfully implemented solutions in various markets in Europe and the Americas.
About Softtek:
Founded in 1982, Softtek is a global company and the largest provider of IT services from Latin America. With a broad portfolio of business-transforming products and solutions, Softtek helps Global 2000 organizations evolve their digital capabilities constantly and seamlessly, from ideation and development to execution. Learn how Softtek creates value through technology at http://www.softtek.com and connect with @Softtek in social media.
For more information, contact:
Karen Liedl
Softtek
karen.liedl@softtek.com
+1-763-291-1464
(For MENU Technologies) Jolanta Kavale
jolanta@menu.app
+41-78-255-33-88