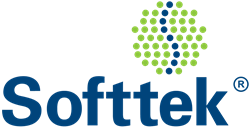 "Having the ability to address their specific challenges, one at a time, with the added flexibility of pay-per-transaction while retaining full ownership of their data was a top of mind for our clients."
DALLAS (PRWEB) August 10, 2020
Softtek, a global company dedicated to helping organizations evolve through digital technology, announced today that it has launched Digital Sales Services to help retail organizations optimize the sales cycle through a robust set of digital tools that delivers optimal customer experience and boost financial performance.
"The pandemic has accelerated digital commerce, the focus on reducing costs, and has heightened the power of the consumer," stated Miguel Saldivar, industry managing director for the Retail sector at Softtek. "We are encouraged by the opportunity to bring mid-size and large enterprises a set of solutions to help them enhance their digital channels and create a much more efficient end-to-end customer journey, from search and discovery, to order fulfilment, logistics and payment processing."
According to a recent study by McKinsey & Company, the grocery sector has seen an increase of about 20% in online shopping over the past several months, with a disruption in customer loyalty in part due to a greater preference for availability and affordability.
As retailers continue investing in a shopping experience that is easier, safer, and more efficient, Softtek's modular end-to-end services are helping companies to rapidly enhance customer journeys, from the discovery of the brand to the delivery of products and services. By covering the full spectrum of digital commerce—from demand generation, to an eCommerce platform, backend logistics, last mile delivery, payments and analytics—Softtek helps clients rapidly evolve with a state-of-the-art solution for digital retail.
"Each retailer faces a unique set of challenges, which is why designing a modular solution was very important to us", added Saldivar. "Having the ability to address their specific challenges, one at a time, with the added flexibility of pay-per-transaction while retaining full ownership of their data was a top of mind for our clients."
In December 2019, Softtek announced its acquisition of Europe-based Vector ITC, strengthening its digital capabilities and consulting practice and adding nearly 3,000 professionals to its global presence. For more information about Softtek's Digital Sales Services and to review case studies, visit https://hubs.ly/H0trFJL0.
About Softtek
Founded in 1982, Softtek is a global company and the largest provider of IT services from Latin America. With a broad portfolio of business-transforming products and solutions, Softtek helps Global 2000 organizations evolve their digital capabilities constantly and seamlessly, from ideation and development to execution. Learn how Softtek creates value through technology at http://www.softtek.com and connect with @Softtek in social media.