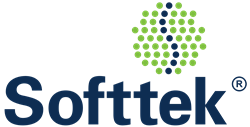 "Our FRIDA cognitive automation platform has seen great success over the past several years among our clients, and this placement is a wonderful testament to the hard work of our teams as we continue to transform operational models and user experiences."
DALLAS (PRWEB) April 28, 2021
Softtek, a global company dedicated to helping organizations evolve through digital technology, announced today it has been positioned a "Major Contender" in the Everest Group Intelligent Process Automation (IPA) PEAK Matrix 2021, in this first edition report.
"We are thrilled to be recognized in the Major Contender category, alongside other important names in the industry," said Softtek VP of Innovation and Emerging Technologies Ricardo Garza. "Our FRIDA cognitive automation platform has seen great success over the past several years among our clients, and this placement is a wonderful testament to the hard work of our teams as we continue to transform operational models and user experiences."
Softtek has made numerous advancements to its Data and AI practice over the last five years, building out a comprehensive portfolio of intelligent solutions guided by its proprietary cognitive automation platform, FRIDA.
The PEAK Matrix analyzes 27 leading IPA solution providers, in a variety of categories to measure market impact and vision and capability. The 2021 report highlights Softtek's capabilities in RPA, IDP, IVA, computer vision, workflows, and human-assisted exception handling, among its strengths.
Furthermore, the report recognizes its capability to serve clients with varying requirements and commercial flexibility via outcome-based progressive commercial models.
"Softtek is a Major Contender in Everest Group's PEAK Matrix® for Intelligent Process Automation (IPA) solutions in 2021. Softtek's cloud-based cognitive automation platform has capabilities that align well with its vision of delivering business efficiency for its clients. Its dedicated focus toward internal talent development, cognitive automation, development of unique computer vision-based solutions, and automation scalability have contributed to its success," said Anil Vijayan, Vice President, Everest Group.
To download a complimentary custom copy of the report, visit: https://bit.ly/3eBx5P5
For more information about Softtek's FRIDA intelligent automation technology, visit: https://bit.ly/3rWTxrB
About Softtek:
Founded in 1982, Softtek is a global company and the largest provider of IT services from Latin America. With a broad portfolio of business-transforming products and solutions, Softtek helps Global 2000 organizations evolve their digital capabilities constantly and seamlessly, from ideation and development to execution. Learn how Softtek creates value through technology at http://www.softtek.com and connect with @Softtek in social media.