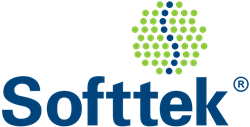 "As Cloud grows in importance as a strategic business enabler, Softtek's cloud assessment process provides a comprehensive roadmap to help organizations maximize benefits associated with transformation and efficiency."
DALLAS (PRWEB) August 31, 2020
Softtek, a leading global IT services provider dedicated to creating value through technology, today announced it has been positioned as a "Major Contender" in cloud-native application development services by Everest Group. This is the first year Softtek has been included in this report.
"We are very proud to be included in this year's Everest Group PEAK Matrix® for Cloud-Native Application Development Services, as a testament to our commitment to being at the vanguard of our customers' changing technology demands," said Softtek VP of Digital Technology Jaime Palacios. "As Cloud grows in importance as a strategic business enabler, Softtek's cloud assessment process provides a comprehensive roadmap to help organizations maximize benefits associated with transformation and efficiency."
The Everest Group report evaluates the global cloud-native application development service capabilities of 21 leading providers, including traditional players like Accenture, Cognizant, and Capgemini. As a Major Contender, Softtek is highlighted for its market impact and ability to provide "quality and cost-effective resource at scale" as well as for its "commitment of leadership and willingness to go beyond scope" for cloud-native engagements.
Chief Marketing Officer of Softtek Alex Camino stated, "Being included in this report affirms Softtek's dedication to our clients in their cloud-native transformation endeavors."
Softtek has two dedicated Centers of Excellence (CoE) dedicated to cloud-native development. The Digital Application Development CoE specializes in APIs & microservices, while its DevOps CoE supports the management of software configuration, environment, testing automation technical release, as well as site reliability engineering.
In May Softtek was also named a Major Contender in the Open Banking IT Services: Moving Beyond Compliance to a Platform-based Operating Model of Ecosystem Orchestration and Value Creation – Services PEAK Matrix® Assessment 2020, which analyzed 24 leading open banking IT service providers.
For more information about Softtek's cloud services and comprehensive portfolio, click here.
About Softtek
Founded in 1982, Softtek is a global company and the largest provider of IT services from Latin America. With a broad portfolio of business-transforming products and solutions, Softtek helps Global 2000 organizations evolve their digital capabilities constantly and seamlessly, from ideation and development to execution. Learn how Softtek creates value through technology at http://www.softtek.com and connect with @Softtek in social media.