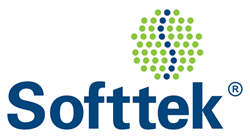 The 2018 COA Symposium will gather hundreds of CEOs and business leaders exchanging ideas around the theme "Transforming Latin America: New Strategies, New Leaders, New Markets."
MIAMI (PRWEB) October 30, 2018
Softtek, leading global IT services provider dedicated to creating value through technology, announced today that its President and CEO Blanca Treviño will speak on the opening panel at the 2018 Council of the Americas (COA) Symposium taking place November 2nd at Miami's Four Seasons Hotel.
The panel, titled "Beyond Latin America: CEOs Leading Global Growth, Transformation and Expansion," will address how to promote growth and leadership across borders, new market entry, managing diverse stakeholders and the opportunities and challenges associated with business expansion.
Blanca Treviño, along with four other global multilatina CEO leaders, will share her expertise and ideas on the expansion strategies that have contributed to the company's success in both emerging and developed markets.
The list of speakers participating on the opening panel includes:

Fernando González, CEO, CEMEX
João Miranda, CEO, Votorantim S.A.
Fabio Schvartsman, CEO, Vale
Blanca Treviño, President & CEO, Softtek
Moderator: Andres Gluski, President and CEO, The AES Corporation and Chairman, AS/COA
Gathering 400 business and government leaders from the Americas, the theme of this year's COA Symposium is "Transforming Latin America: New Strategies, New Leaders, New Markets." The event will be live broadcast.
Following the day program, six leaders from the private and public sectors will be honored at the 24th BRAVO Business Awards and Gala. Treviño is a past BRAVO Award Honoree, having received the recognition in 2004 as "Technology Leader of the Year." She is an active board member of Walmart Mexico, Goldcorp, Grupo Lala, became the first woman appointed to the Consejo Mexicano de Negocios, A.C and is as an independent member to the board of the Comisión Federal de Electricidad (CFE), the Mexican government agency in charge of the national electrical system. She is also a board member of associations such as Americas Society and Council of the Americas, the Mexican Stock Exchange, the Trilateral Commission, Consejo Iberoamericano para la Productividad y la Competitividad (Iberoamerican Council for Productivity and Competitiveness), as well as prominent regional universities including Instituto Tecnológico de Estudios Superiores de Monterrey (ITESM).
For more information and to view the entire 2018 COA Symposium and 24th BRAVO Awards program, visit: http://www.as-coa.org/bravo. Follow the discussion on Twitter: #BRAVObiz | @ASCOA.
About Softtek
Founded in 1982, Softtek is a global company helping organizations bridge the digital gap. With presence in North America, Latin America, Europe and Asia, Softtek provides Global 2000 organizations with technology solutions that create value through technology. Visit http://www.softtek.com, follow @Softtek, connect with Softtek on LinkedIn and read Softtek's blog.