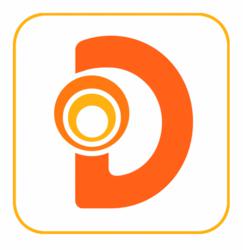 I really appreciated Kelby's ability to "switch gears" as required within the classroom discussion. He was an excellent instructor.

- Joy D, Dow Jones
Louisville, CO (PRWEB) July 10, 2013
Mastering any business application is more than knowing where to click and when, it is knowing why you need to click at all. For nearly a decade DevelopIntelligence has been doing what few others in the software training industry have: teach both. Founder Kelby Zorgdrager, recognized early on that by addressing the varied needs of those being trained, from coders to C-level execs, the impact of that training along with client satisfaction would be enhanced. That foresight has paid off with a 631% revenue increase in one year.
Reaching $ 1.7 million in sales last year, DevelopIntellligence's success is continuing into 2013. Part of that growth is with the streamlined nature which Zordrager runs the company. With only 5 core employees and a team of thirty instructors, the emphasis is quality over quantity. While many of DevelopIntelligence's competitors may consider this a tiny staff, they have been able to train roughly 1,400 engineers in the past year. This approach has streamlined overhead and maximized profit while retaining the high level of excellence which clients have come to expect.
"2012 was a record year for us," Zordrager said. "In addition to the opening of our Boston office, we have forged strong partnerships with major companies such as Safari Books Online. Their entrusting us as the only technical company Safari has a relationship with, is a huge testament to our commitement in providing a personal and high quality training service not seen elsewhere in the market."
DevelopIntelligence plans to continue their growth over the next year with expansions into mobile and cloud computing. As the technological landscape of business changes, the need to be properly trained for that evolving world becomes ever more crucial. DevelopIntelligence is set to be in place to help with those transitions.
Among services DevelopIntelligence currently offers are:

Apache training
Javascript training
Ruby training
Spring framework training
Html5 training
Jquery training
###
About DevelopIntelligence:
Founded in 2003, DevelopIntelligence focuses on providing personalized, relevant, and friendly training experiences for today's most in demand business software. Its highly qualified instructors go beyond simply training end-users how to use software to informing them on how it can most efficiently achieve the goals of a project or organization. DevelopIntellegence's services are personalized to meet a client's specific needs, whether it is to train a team of programmers or prepare an entire organization for a switch to the new industry standard. For more information about DevelopIntelligence and a full list of training services, visit http://www.developintelligence.com.