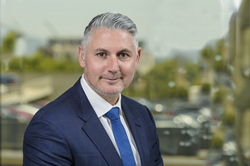 LOS ANGELES (PRWEB) July 08, 2019
Solar energy is abundant and limitless by nature, but because of technological limitations, solar's potential has been hindered--that is until now. According to an article by Chris Young published on Interesting Engineering, a new advancement in solar will drastically improve the efficiency of solar panels and bring us that much closer to harnessing the full capabilities of the sun.
Young explains the recent findings sharing that "Conventional silicon power cells have an absolute theoretical maximum efficiency of about 29.1 percent conversion of solar energy. The new approach, which has been developed over several years by researchers from MIT and other organizations, could realistically break through that limit."
Young goes on to share the details of the research explaining that the technology splits the photons absorbed by the system making each photon two separate energy sources thus creating a greater energy output.
The recent findings have leaders in the solar industry jumping for joy. Nicki Zvik, Founder of Green Solar Technologies and avid renewable energy advocate, is no exception. "I'm always thrilled to hear of advancements in solar. Not only is increased solar efficiency good for the industry, but it's even better for the consumer, and I say that as a consumer of solar energy myself."
Advancements like this have allowed solar panels to significantly drop in price over the past few decades while simultaneously increasing in efficiency meaning that consumers are paying less but getting more out of their systems.
Nicki Zvik states, "At Green Solar Technologies, we're always searching for ways to help our customers get the most out of their purchase while paying as reasonable a price as possible, but we can only do what the current technology allows us to do, which is why we're so encouraged by the researchers who are diligently working to discover improved methods of generating solar energy. And moreover, the idea that we could increase the output of energy so drastically means that we're steadily edging toward a future that runs on zero carbon emissions. The more energy we can utilize from the sun, the less we'll need to rely on the harmful methods of creating energy that are destroying our environment."
The news of possible increased solar efficiency is not only exciting to many but is also motivating to those in the solar industry.
"While solar energy is cheaper and more effective than ever, we've only scraped the surface," notes Zvik. "The recent discoveries are imperative to us growing as a green society, and I'm looking forward to the day when we're able to realize the sun's full potential. With the way technology is headed, it looks like that day isn't too far away."
Nick Zvik is the founder of Green Solar Technologies and Spectrum Properties LLC.