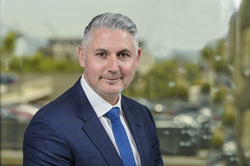 LOS ANGELES (PRWEB) August 26, 2019
We know that renewable energy is steadily overtaking fossil fuels as we make the shift to a green, emissions-free world. But is it solar energy or wind power that's causing the biggest stir?
According to a recent report by Wood Mackenzie and the American Wind Energy Association, adoption of solar energy by major companies will greatly outshine that of wind.
The report forecasts that between 2019 and 2030, MW of wind power will begin to drop off while MW of solar energy will drastically increase. According to an article published on PV Magazine's website, "the report's most aggressive projections predict total corporate solar adoption through 2030 to come in at 97 GW. This is compared to 22 GW over the same period for wind. Through 2030 wind adoption is never expected to reach half of the 4.2 GW mark anticipated for 2020, with a low of 966 MW predicted for 2024. It should also be noted the significant decrease predicted for solar every year following that 12.5 GW 2027 peak."
But what motivates solar's superiority to wind?
Nicki Zvik, Founder of Green Solar Technologies, states, "It's no surprise to us at GST that solar tends to be a far more attractive option for large businesses when compared to wind energy. Solar is more predictable and therefore, more reliable, and as technology continues to advance, solar is only becoming even more sustainable."
However, that doesn't mean wind power will fade into nonexistence. There's room for both solar and wind in the renewable energy industries, with each playing integral roles in helping the environment to flourish and bringing us closer to a 100% green world.
Nicki Zvik is the founder of Green Solar Technologies and Spectrum Properties LLC.