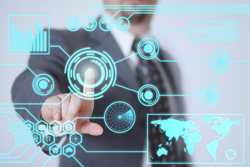 We are using marketing techniques that have never been seen before in the home improvement space, helping homeowners to invest in their homes while benefiting the environment simultaneously. Solar is the energy of the future.
THE WOODLANDS, Texas (PRWEB) September 13, 2018
Solar Lead Empire, a solar lead generation company comprised of clean energy experts, home advisors, sales gurus, and marketing professionals working to further renewable energy in solar today, this week announced they are now leveraging a new proprietary software technology to target "ready to buy" solar consumers throughout the country.
Imagine a company that can guarantee everything but the close in the solar industry lead generation space. That's the 100% guarantee provided by Solar Lead Empire, covering the entire inbound marketing sales space from start to finish.
"With renewable sources of energy growing in affordability, prominence, and sustainability today, the opportunity is now to invest in a cutting-edge company, much like the Facebooks and Microsofts of the past," said Jared McKenzie, Founder and CEO of Solar Lead Empire. "We are using marketing techniques that have never been seen before to target consumers online, helping homeowners to invest in their financial futures while benefiting the environment simultaneously. Solar is the energy of the future."
At this time, Solar Lead Empire dominates mobile advertising lead generation with its newly launched geo satellite target platform, honing in on the right buyers at the right time. The technology is so cutting-edge that Solar Lead Empire's industry introduction is already disrupting market interaction, catching nervous attention from nearby competitors.
Additionally, Solar Lead Empire qualifies every appointment for the most critical factors, including readiness to buy signals, home ownership, credit score, electricity bill, roof condition, and roof shading today. They are able to work with companies of any size, securing 5 to 50 appointments per day.
"With both wholesale and quality lead filling capabilities, the biggest players in the solar space are clamoring to access our new sales generation services," said McKenzie. "We are even proud to report that our clients are achieving CPAs under $1,000 in some of the most competitive real estate in New Jersey and California. We are pursuing innovative ways to attract top talent from around the world as we embark on changing the international energy sector. Join us on a quest for total renewable energy independence."
Solar Lead Empire is the first to offer post-purchase sales training from veteran sales trainers, helping everyone learn the go-to closing sales techniques. They also offer free promotions, including inside training on how to close on the first meet with homeowners.
Urging every interested collaborator and consumer to consider their services not available anywhere else today, Solar Lead Empire guarantees "just about everything but the close."
For more information, or if you're considering increasing your sales leads and appointment volume today, contact us on our website or call: 833-773-7387.