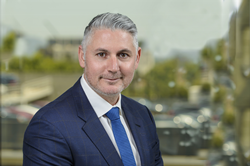 LOS ANGELES (PRWEB) August 29, 2019
Over the past 40 years the costs of solar have drastically decreased, with the most substantial decreases occurring in the last decade due to considerable advancements in solar technology. Now, owing to a surprising new discovery, the cost of solar may drop even further.
After only five years, researchers at Lund University and Uppsala University in Sweden and the University of Copenhagen in Denmark created a new iron (Fe) molecule that acts as a photocatalyst in solar panels to generate electricity.
According to an article published on Science Daily, the iron molecule has "the ability to capture and utilise the energy of solar light for a sufficiently long time for it to react with another molecule." This property is a critical factor in converting absorbed light into electricity. The article continues, "The new iron molecule also has the ability to glow long enough to enable researchers to see iron-based light with the naked eye at room temperature for the first time."
Because iron is abundant - making up six percent of the Earth's crust - it is significantly cheaper than other metals currently used in solar panels. Noble metals used in solar panels include osmium, ruthenium, and iridium, all of which are rare and therefore very expensive. The use of these metals (and other metals like these) is crucial in solar energy systems as they make it possible for the panels to absorb and retain light from the sun's rays for a sufficient period of time to convert the light to electricity. The new iron-based molecule now promises a cheaper alternative to the rare metals.
Nicki Zvik, founder of Green Solar Technologies states, "GST is thrilled to hear about the discovery of the new iron molecule. We are hopeful for a future where solar is the primary source of energy production, and we believe any advancements that can make solar more affordable while maintaining efficiency will bring us closer to that goal."
The number of solar panel installations and accordingly the solar energy generated continues to rise at near-exponential rates. Advances in solar technology that improve the efficiency of solar energy production or reduce its cost are important catalysts to this trend, making this new iron molecule an exciting and very promising discovery.
Nicki Zvik is the founder of Green Solar Technologies and Spectrum Properties LLC.