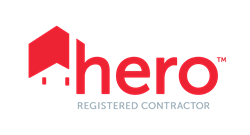 Ability to get a customer financed through this (HERO) program within minutes, without a FICO score requirement and $0 down payment.
Los Angeles, CA (PRWEB) April 18, 2014
Southern California's leading roofing and solar contractor, Chandler's Roofing, announced today the roll-out of the HERO financing program for their Southern California Customers. The HERO program directly impacts Chandler's clients in specific Orange County cities, including Costa Mesa, Newport Beach, Tustin, Santa Ana, Anaheim, Westminster and soon to be other cities of Los Angeles and Orange County.
HERO is a partnership between business and local government that enables property owners to make their homes more energy and water efficient by providing them with affordable financing for a range of home improvements. Property owners pay for the improvements along with their property taxes over a 5 to 20 year period.
"The HERO program will help us provide additional, and much needed financing options to our clients looking to initiate energy efficient upgrades for their homes such as solar system installations and California Title 24 compliant cool roofs," commented Chandler's Roofing president, Trevor Leeds. "Our ability to get a customer financed through this program within minutes, without a FICO score requirement and with $0 down payment, really helps streamline the solar re-roof process for our customers."
HERO is the largest and most successful Property Assessed Clean Energy program in the nation. The program is currently available in 10 cities of Orange County in which Chandler's Roofing services, including Costa Mesa, Anaheim, Brea, Buena Park, La Palma, Newport Beach, Placentia, Santa Ana, Tustin and Westminster. After funding more than 10,000 residential projects for efficiency upgrades with access to more than $180 million in financing, the HERO program is expected to expand into more than 120 communities in California, including cities in Los Angeles County and Orange County in 2014.
About Chandler's Roofing:
Originally established in 1942, Chandler's Roofing has been recognized as the premier Southern California roofing contractor, winning leading industry awards such as 2011 Roofing Contractor of the Year, 2010-13 Angie's List Super Service Awards, 2013 GAF Presidents Club Award and earning the prestigious Master Elite™, Master Select™ and Solar Elite™ Contractor status with America's largest roofing manufacturer, GAF. With a long history in high-quality, sustainable-craftsmanship, Chandler's Roofing is skilled in multiple residential, commercial, and industrial new roof and re-roof applications, providing complete roofing, solar, rain gutter, insulation, skylight, and custom sheet metal solutions to its clients. For more information about Chandler's Roofing, visit http://www.chandlersroofing.com.
About The HERO Program:
The HERO Program is a private-public partnership that enables any city or County to offer Property Assessed Clean Energy (PACE) financing to Property Owners within their community. The Program is privately funded, and requires no cost outlays by the participating communities. HERO has been adopted by more than 120 Cities in California, funded more than $125 million in energy and water efficiency projects, and created more than 2500 jobs to date. To learn more about HERO, visit http://www.heroprogram.com.