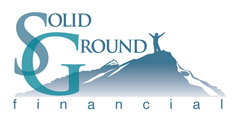 "Our Number one focus is client satisfaction" says – Ruben McEachron COO"
Fort Lauderdale, Florida (PRWEB) August 09, 2013
Solid Ground Financial is celebrating it's seventh anniversary of being in business. The staff and management would like to take this moment in thanking all of its loyal customers. These seven years of success could not have happened without the combined efforts of customers, staff, and management. Together they are all looking forward to a ground breaking eighth year of helping clients meet their financial obligations and transition to a debt free life.
"Our Number one focus is client satisfaction" says – Ruben McEachron COO"
Industry Leading BBB Rating
The anniversary coincides with a renewal of the best BBB record in the industry. Solid Ground Financial has received consistently high marks in all of the ranking criteria the BBB grades on. The over 35 years of experience that the staff of Solid Ground Financial has will enable the same level of service in payday loan consolidation field for many years to come.
Status of Largest Company in the Industry
Steady growth has been reported over the lifetime of Solid Ground Financial. This upward trend has resulted in Solid Ground Financial obtaining the distinction of being the largest payday loan consolidation company in the industry. All avenues and options of payday loan help fall under their purview.
Highest Percentage Success Rate
Solid Ground Financial's status as being the largest payday loan consolidation company has translated into the highest graduated client percentage in the entire industry. The company credits their success to a comprehensive and progressive customer service policy. Utilization of the vast experience the staff possesses has allowed for continued success of their customer's quest for a debt free lifestyle.
Most Payday Loans Successfully Completed
The innovative payday loan relief program has resulted in the highest number of payday loan accounts paid off in the industry. By having no minimum financial requirements, a substantial segment of the population was reached where demand was the highest. The no waiting period policy allowed for client and company to quickly seek and implement a debt reduction plan that greatly increased success for both parties.
About Solid Ground Financial
Solid Ground Financial and its affiliates bring you over 35 years of experience and services to meet clients financial obligations and move them just one step closer to a debt free life. The highly trained professionals at Solid Ground Financial are here to advise, educate, service, and set up a plan based on your creditors and your particular financial situation and Help with payday loans.