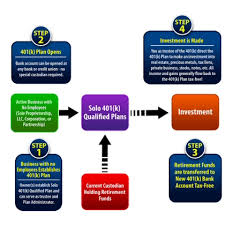 With IRA Financial Group's checkbook control Solo 401(k) plan solution, our self-employed and small business owners can manage their Solo 401(k) Plan retirement account and make alternative asset investments with checkbook contro
New York, NY (PRWEB) March 04, 2016
IRA Financial Group, the leading provider of self-directed Solo 401(K) plan announces the introduction of a checkbook control solo 401(k) Plan for alternative asset investments, such as real estate. In addition, IRA Financial Group's checkbook control Solo 401(k) plan will allow for traditional investments, such as stocks. IRA Financial Group's checkbook control solo 401(k) plan was specifically designed to offer self-employed and small business owners with the opportunity to control their retirement account investments online and from a local bank they trust. IRA Financial Group's self-directed solo 401(k) plan checkbook control solution will allow investors to purchase stocks, mutual funds, precious metals, real estate, and much more all from their online account. "With IRA Financial Group's checkbook control Solo 401(k) plan solution, our self-employed and small business owners can manage their Solo 401(k) Plan retirement account and make alternative asset investments with checkbook control," stated Stacy Sanders, a retirement tax specialist with the IRA Financial Group
IRA Financial Group's solo 401K plan is unique and so popular because it is designed explicitly for small, owner only business. With IRA Financial Group's solo 401K plan, self-employed individuals or small business owners with no employees can benefit by making high annual contributions – up to $53,000 - with an additional $6,000 catch-up contribution for those over age 50, make traditional as well as non-traditional investments, such as real estate, as well as borrow up to $50,000 or 50% of their account value tax-free and penalty free. IRA Financial Group's self-directed 401(k) plan online platform is a trustee directed plan meaning the trustee and not the custodian is in charge of making investment decisions on behalf of the plan. With a solo 401(k) plan, in most cases the trustee will be the plan participant providing the plan participant with greater control and investment authority over his or her retirement funds. In addition, with IRA Financial Group's solo 401K Plan, the plan account can be opened at any local bank, including Chase, Wells Fargo, and even Fidelity.
IRA Financial Group is the market's leading provider of "checkbook control Self Directed IRA and Solo 401(k) plans. IRA Financial Group has helped thousands of clients take back control over their retirement funds while gaining the ability to invest in almost any type of investment, including real estate without custodian consent.
IRA Financial Group proudly announces the latest book titled "The Checkbook IRA" written by tax partner Adam Bergman, which is now available on Amazon. This is the second book in a four-part series on self-directed retirement plans. The first book "Going Solo" is also available on Amazon.
To learn more about the IRA Financial Group please visit our website at http://www.irafinancialgroup.com or call 800-472-0646.