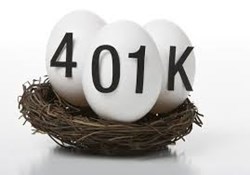 We are excited to offer this year-end solo 401(k) tax advisory service that will cover all tax aspects of the solo 401(k) Plan to all our self-directed retirement clients
New York, NY (PRWEB) December 19, 2013
IRA Financial Group, the leading provider of IRS compliant solo 401(k) Plans, announces the offering of a year-end tax advisory service to be offered for no additional charge to all current self-directed solo 401(k) plan clients. The new year-end tax advisory service will be offered to all IRA Financial Group clients in order to provide a comprehensive and customized tax review of each individual client's retirement goals in order to maximize their retirement benefits. "We are excited to offer this year-end solo 401(k) tax advisory service that will cover all tax aspects of the solo 401(k) Plan to all our self-directed retirement clients, " stated Susan Glass, a tax professional with the IRA Financial Group.
The IRA Financial Group was founded by a group of top law firm tax and ERISA lawyers who have worked at some of the largest law firms in the United States, such as White & Case LLP, Dewey & LeBoeuf LLP, and Thelen LLP. Each person looking to start a solo 401(k) Plan will be offered the chance to receive a free tax consultation with a retirement tax specialist in order to explore the most tax advantageous year-end tax planning opportunities.
A solo 401K Plan offers a self employed business owner the ability to use retirement funds to make almost any type of investment, including real estate, tax liens, private businesses, precious metals, and foreign currency on their own without requiring custodian consent tax-free! In addition, an individual 401K Plan will allow a plan participant the ability to make high contribution limits (up to $56,500) as well as borrow up to $50,000 for any purpose. In order to make annual tax deductible or after-tax contributions, the solo 401(k) Plan has to be established prior to December 31. Accordingly, it is very common for small business owners with no employees to start focusing on year-end tax planning towards the end of the year. "We are excited about providing a platform to help small business owners determine the most tax efficient retirement solution based on each individual's financial, retirement, and investment needs," stated Ms. Glass.
IRA Financial Group will take care of setting up the entire self directed 401k Plan. The whole process can be handled by phone, email, fax, or mail and typically can be done in 24-48 hours. Our self-directed 401k plan experts are on site greatly reducing the set-up time and cost.
To learn more about the IRA Financial Group please visit our website at http://www.irafinancialgroup.com or call 800-472-0646.