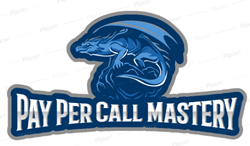 TRACY, Calif. (PRWEB) February 27, 2020
Soloadspro, founded by the fellow digital marketer Garrett Jackson, was created to teach and improve the skills of social media marketers and social media marketing agencies (SMMA) in matters regarding the Pay Per Call method. Pay Per Call is a method that uses Google Call Ads and allows marketers to charge per phone call instead of a monthly retainer that in most cases limits them.
Most traditional social media marketing agencies charge a retainer every month, whereas with the Pay Per Call strategy, agencies can record and charge a client for each phone call generated. For many, Pay Per Call can look complicated, because it combines both online and offline elements. However, with the right Pay Per Call platform, advertisers, publishers, and agencies are empowered to generate, track, and analyze inbound calls the same way they do online traffic.
For businesses, Pay Per Call can spare them a long trial and error process that would be needed if the money was invested in other advertising platforms such as Pay Per Click platforms. In many cases, it takes time to detect the negative keywords, gain a high-quality score, raise the Click Through Rate and optimize the PPC campaign in general. Furthermore, paid clicks guarantee only traffic and not calls. The visitors of a website are not guaranteed to make calls, let alone become paying customers.
The conversion rate of the Pay Per Call method is higher than the conversion rate of any other traditional methods. Recent researches show phone calls are more likely to convert than other methods such as contact forms, outbound calls campaigns, e-mail newsletters, and others.
Social media marketing agencies should know that when it comes to the Pay Per Call method, the duration of a phone lead is one of the main factors that impact its quality. In most scenarios, a longer conversation is a reliable indication of a call that was made by someone who didn't dial the number by mistake and was actually interested in the advertised product or service. For this reason, the advertiser and the Pay Per Call SMMA usually agree on the minimal duration of leads that the advertiser should pay for.
Soloadspro's Pay Per Call mastery course comprises four parts. The first part is the introduction where media marketers and SMMA will get a brief introduction to the Pay Per Call method, will learn how they can switch to the Pay Per Call method, and what are the total costs to get started. The second part is dedicated to selecting a profitable niche and how to qualify a lead for a client or to the Pay Per Call agency itself.
The third part of the Pay Per Call mastery course is focused on client acquisition. Here, course learners will discover how to find clients, how to upload contacts from D7 lead finder, how to analyze the cold email campaign results, how to use loom to follow up with clients, how to deal with undecided clients, how to use voice messages to reach out to clients, and will receive tips and guidelines needed to follow when charring clients. In the last part, learners will find out how to prospect for free using Google Tag Manager. As a bonus, clients will learn when they should outsource their cold calls, how to outsource, and they will get access to email subject lines that have high open rates and to several powerful resource downloads.
The Pay Per Call method helps erase barriers when it comes to acquiring clients because it is performance-based and also encourages a partnership between the client and the agency. Thanks to its ever-growing popularity in recent years, this advertising method is here to stay. Mastering the Pay Per Call method will help many acquire financial independence by becoming a digital nomad.