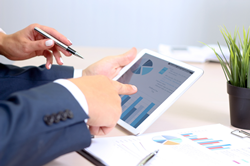 TRACY, Calif. (PRWEB) March 11, 2020
On the 5th of January Garrett Jackson owner of Soloadspro released an online digital marketing course aimed at teaching young entrepreneurs and existing social media marketing agency owners on how to build and implement a pay per call agency step by step. Since its release, it has already gained an audience of over 2000 students and several 5-star reviews on Udemy. Students can choose to take this course both on the udemy website and soloadspro.com.
So, what is pay per call? "Pay Per Call is a more efficient way of bringing an agency's clients leads or better yet LIVE phone calls from people that need help right away," says Garrett Jackson, owner of Soloadspro. "I found that many traditional social media marketing agencies can benefit more from charging clients per call weekly instead of charging a retainer once a month," says Garrett Jackson.
The concept of pay per call isn't new but somewhat overlooked. Building webpages and growing a like count are often the focus of many agencies. But this does not always bring actual leads for their clients. Soloadspro.com aims to work together with other pay per call agencies to build a community for those seeking to be digital nomads and social marketing agency owners, so they can inform themselves on how to benefit from this business model.
In the near future, voice search will become the primary method people will use to search for things on the internet. Over 50% of all searches will be voice searches this year, according to Quoracreative, which is all the more reason to learn about pay per call, which is based around Google Call ads that are also triggered by searches done via voice on Google. If you, as an agency owner, want to give your client the path of least resistance when it comes to lead generation, then Pay Per Call is a new skill you will want to add to your arsenal.