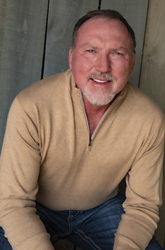 HENDERSON, Tenn. (PRWEB) October 23, 2019
Mark Alan Springer, BMI Country Songwriter of the Year in 1998, will present "Behind the Hits" Friday, Nov. 8, 2019, at 7:30 p.m. in Freed-Hardeman University's Ayers Auditorium. Proceeds will benefit the Lady Lion basketball program.
Springer has written or published 20 Top 20 songs in his career. He is perhaps best known for having written "Two Sparrows in a Hurricane," recorded by Tanya Tucker and "Where Corn Don't Grow," recorded by Waylon Jennings and Travis Tritt. He also penned several songs recorded by Kenny Chesney, including "When I Close My Eyes," "That's Why I'm Here," "All I Need to Know" and "Grandpa Told Me So."
Additional artists who have recorded Springer's songs include Diamond Rio, Alabama, Marie Osmond, Charlie Daniels, Steve Wariner, Tracy Lawrence, Joe Diffie and Larry Stewart.
As president of the Nashville Songwriters' Association International, Springer led a group of songwriters to meet with members of the U.S. House and Senate on behalf of songwriters' rights.
In addition to his business interests, Springer continues to tell the stories and perform the hits at house concerts, benefits, and private functions. The "bare bones" acoustic show has proven to be a memorable experience for audiences young and old.
Springer's wife, the former Stacey Montgomery, is being inducted into the FHU Sports Hall of Fame Saturday evening. Tickets to the concert are available for $10 each at http://fhutickets.com.