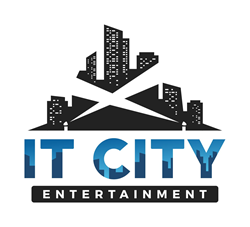 "IT City Entertainment was formed to bridge the gap between Nashville's deep talent pool and the distribution pipelines on the West Coast"
NASHVILLE, Tenn. (PRWEB) February 05, 2020
Sony Music Entertainment and Nashville-based IT City Entertainment announced today they will develop a new scripted television show called The Muse which will showcase the creative inspiration behind some of music's biggest songs. Acclaimed producer and writer Mark Steilen (Tag, Shameless, Divorce) will be the showrunner in development.
Created by IT City Entertainment's co-founders Keith Hayman and Brian Williams, The Muse will draw from Sony Music's recorded music library to tell the emotional and creative stories behind these incredible and memorable songs.
"With so many legendary artists in their amazing repertoire, Sony Music is an ideal partner to help bring The Muse to life," says Hayman. "The show will take a deeper dive into the emotional drivers behind some of the most iconic songs to provide fans with behind-the-scenes access to the song development process."
"We are excited to work with IT City Entertainment to develop this creative show concept," says Jim Catino, Executive Vice President of A&R, Sony Music Nashville. "The Muse is a celebration of our historic catalog of songs and we hope it will serve as inspiration for aspiring artists."
"IT City Entertainment was formed to bridge the gap between Nashville's deep talent pool and the distribution pipelines on the West Coast," says Williams. "The company is positioned to develop talent and projects across the spectrum of entertainment, and these kind of partnerships perfectly fit within our mission."
About IT City Entertainment
Headquartered in Nashville, IT City Entertainment develops and produces a variety of entertainment properties including live events, film, television, music, and comedy.
About Sony Music Entertainment
At Sony Music Entertainment, we fuel the creative journey. We've played a pioneering role in music history, from the first-ever music label to the invention of the flat disc record. We've nurtured some of music's most iconic artists and produced some of the most influential recordings of all time. Today, we work in more than 60 countries, supporting a diverse roster of international superstars, developing and independent artists, and visionary creators. From our position at the intersection of music, entertainment, and technology, we bring imagination and expertise to the newest products and platforms, embrace new business models, employ breakthrough tools, and provide powerful insights that help our artists push creative boundaries and reach new audiences. In everything we do, we're committed to artistic integrity, transparency, and entrepreneurship. Sony Music Entertainment is a member of the Sony family of global companies. Learn more about our artists, creators, and labels here.
For more information contact:
Ed James
CHQ Media
EdJames@chqmedia.com
917-593-4628