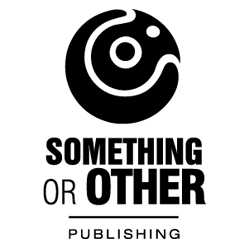 The people, processes, and tools provided by SOOP comprise a powerful tailwind pointed in the exact direction of the author's goals.
Madison, WI (PRWEB) November 26, 2014
With a slate of recent public appearances and the launch of an international crowdfunding campaign, Something or Other Publishing (SOOP)'s authors continue to expand their definitions of success and to prove the viability of the company's author-driven model.
Eric Mondschein, author of the critically acclaimed memoir "Life at 12 College Road," didn't bask in the glow of his book's quick start on Amazon, where it obtained "#1 Hot New Release" status in its first week. Instead, he dug in for the long haul, knowing that his work had just begun. In addition to scoring high-profile features both online and in print, Mondschein has been making the book-signing rounds in upstate New York.
This month, at the 60th Annual Conference of the Education Law Association (ELA) in San Diego, Mondschein presented a paper he co-wrote called "Sexual Harassment and Bullying: Similar, but not the Same," along with his co-writer, Ellery M. Miller. Mondschein and Miller have been contracted to write a related monograph and teacher supplement in 2015, which will be used in colleges, law schools, and school districts across the country. This latest "plank" in Mondschein's platform immediately bolstered "Life at 12 College Road," expanding Mondschein's audience and leading to two quick sales of the book (at two times retail value) at an ELA silent auction.
In addition to focusing on author education, SOOP empowers writers by integrating high-leverage, low-risk methods such as crowdfunding into its business model. Rohini Singh, whose young adult sci-fi novel, "The Time Manipulator's Son," is due out this winter, recently launched her own Indiegogo campaign. The effort aims to support literacy and anti-bullying in Singh's native Trinidad and to help raise awareness of the author and her book. As befits its model, SOOP gave Singh the tools and guidance to launch a campaign but then turned the reins over to her to drive it.
SOOP's unique approach, which the company calls "author-driven book publishing," aims to bridge the gap between self-publishing and traditional publishing. In the SOOP program—which beat Amazon to the crowdsourcing game by more than a year—authors achieve publishing contract eligibility by garnering 1,000 votes from the reading public. Along the way, they receive guidance and benefits and complete required check-in activities. SOOP's process focuses on educating and empowering authors to master production, platform, and pitch, because the company recognizes that an author's work doesn't end when his or her manuscript is complete.
"SOOP's model puts the authors out front, where they should be, but they are not alone," said Wade Fransson, founder of SOOP. "The people, processes, and tools provided by SOOP comprise a powerful tailwind pointed in the exact direction of the author's goals."
About Something or Other Publishing:
SOOP is a new concept in publishing and features a groundbreaking model to connect authors and readers. Its democratized selection process and subsequent focus on author education, empowerment, and encouragement is designed to provide a platform for a new generation of talented writers. The company is based in Madison, Wisconsin.
# # #