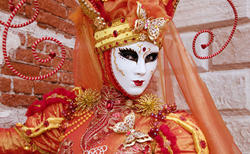 It's healthy to show remorse when you commit an act of transgression, but it may not be enough to deter it.
MONTREAL (PRWEB) November 07, 2020
The term "virtue signaling" was coined to describe people who declare outrage over injustices that they want people to think they care about, but contribute little effort, if any, to resolve. Essentially, they use virtue signaling as an opportunity to boost their social status and flaunt their moral superiority. This tactic is often used by prominent people and companies as a means to buff out a tarnished reputation, or deflect attention from a scandal. Recent research from Queendom.com analyzing the profile of people who show remorse for their dishonesty, but continue to lie, cheat, and manipulate regardless, may shed some additional light on this phenomenon.
Collecting data from 8,864 who took the Integrity and Work Ethic Test, Queendom researchers focused on two groups dishonest people: Those who remorseful about their actions, and those who don't show regret about their deceitfulness. Here's how they compared on different personality traits associated with honesty/dishonesty: (Note - scores on the scales below range on a scale from 0 to 100. The higher the score, the stronger the trait).

Cynical View of Morality: Score of 63 for the remorseful group vs. 58 for the unremorseful group> Sense of Entitlement: 65 vs. 58
Deception: 68 vs. 61
Disdain for Gullible People: 69 vs. 65
Disdain for Rule-followers: 67 vs. 61
Disdain for Weakness: 79 vs. 63
Schadenfreude: 78 vs. 66
Antagonism: 70 vs. 53
Vindictiveness: 71 vs. 66
Maliciousness: 41 vs. 58
Manipulation: 77 vs. 64
Calculating: 77 vs. 67
Sense of Grandiosity/Superiority: 76 vs. 59
Strong Desire for Admiration: 73 vs. 57
Although the remorseful group outscored the unremorseful group on the following positive traits, they did not act as a deterrent to discourage further dishonesty:
Altruism: Score of 78 for the remorseful group vs. 54 for the unremorseful group
Strict Sense of Justice: 78 vs. 54
Trustworthiness: 54 vs. 46
Accountability: 62 vs. 53
Loyalty: 57 vs. 50
"This was a surprising study result to say the least - it's not what we expected," explains Dr. Jerabek, president of PsychTests, the parent company of Queendom. "However, we have a couple of theories as to why the remorseful group, who reported that they feel bad when they behave in a dishonest manner, still continue to act deceitfully. First, their sense of superiority, desire for admiration, and tendency to manipulate others points to a possible narcissistic personality. Narcissists are notorious for lacking empathy and compassion for others, but they will show remorse, or a semblance of regret, if it suits their needs - to get into someone's good graces, for example. Furthermore, narcissists have no qualms about using underhanded means to get what they want. Yet, if you accuse them of a wrongdoing, they will battle you fiercely to defend their honor. After all, their entire image is based on a lie. If their dishonesty is exposed, they lose everything."
"Another theory as to why the remorseful group continues to be dishonest comes down to two key traits: Their altruism and strict sense of justice. This may be the recourse they use to justify their deceitfulness by noble goals … hence the virtue-signaling. They may say something like, 'How can you accuse me of dishonesty? So what if I told a white lie? I give to charity and speak up against injustice!' It's not uncommon to see purported 'pillars of the community' use this tactic when they are accused of a deceitful act, or when they want to distract people from a scandal. What our study has shown is that while it's healthy to show remorse when you commit an act of transgression, it may not be enough to deter it, at least for some people, particularly those who lack other protective traits, such as trustworthiness and empathy."
Want to assess your integrity? Check out https://www.queendom.com/tests/take_test.php?idRegTest=3976
Professional users, such as HR managers, coaches, and therapists, can request a free demo for this or other assessments from ARCH Profile's extensive battery: http://hrtests.archprofile.com/testdrive_gen_1
To learn more about psychological testing, download this free eBook: http://hrtests.archprofile.com/personality-tests-in-hr
About PsychTests AIM Inc.
PsychTests AIM Inc. originally appeared on the internet scene in 1996. Since its inception, it has become a pre-eminent provider of psychological assessment products and services to human resource personnel, therapists, academics, researchers and a host of other professionals around the world. PsychTests AIM Inc. staff is comprised of a dedicated team of psychologists, test developers, researchers, statisticians, writers, and artificial intelligence experts (see ARCHProfile.com). The company's research division, Plumeus Inc., is supported in part by Research and Development Tax Credit awarded by Industry Canada.