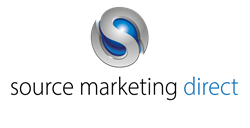 there are infinite ways for entrepreneurs to capitalise on the new trends of 2016, and we must ensure we match them to maintain our position in the market
London, Greater London (PRWEB) February 09, 2016
The firm, who've acquired 15 years experience in the industry, attributes their success to their substantial knowledge of the business market. They are constantly benchmarking themselves against competitors; evaluating the condition of the market and the direction in which it's going and investigating the average lifetime of products and services.
About Source Marketing Direct: http://sourcemarketingdirect.com/
"Thanks to social media, crowd funding, alternative lending options, and the constant evolution of technology, 2015 was a great time to start or run a business. However, there are infinite ways for entrepreneurs to capitalise on the new trends of 2016, and we must ensure we match them to maintain our position in the market," states Hector Montalvo – Managing Director of Source Marketing Direct.
The firm never relax or cease learning about the business environment in which they operate. This has played a role in Source Marketing Direct acquiring 97,227 paying customers in 2015 – an increase of 16% up from 83,905 in 2014.
Indeed, Source Marketing Direct believes that it is vital to remain singular in focus, and to comprehend that because the business is a success in one market it does not necessarily mean it will be a success in another – each market requires its own focus. The firm have invested a lot of time and dedication to driving acquisition in 2015, and are content that the results illustrate that the focused effort has paid off.
One of the main focuses for 2015 was the 'personalisation' element of Source Marketing Direct's service. The firm ensured that their marketing messages mattered to their clients' customers through compelling offers that truly sparked interest and action. These are usually framed in a way that clearly communicates the benefit to the target customer, overcoming any negative preconceptions or hesitations on their minds.
The firm believes that it's fundamental to avoid resting on their laurels, and Managing Director Hector Montalvo has set goals even higher for the upcoming year. In 2013, Mr. Montalvo was awarded 'Business Owner of the Year' at the annual Sales & Marketing Awards, and is a regular motivational speaker at a wide range of industry conferences and events, imparting his knowledge and expertise to the new wave of industry entrepreneurs.
Source Marketing Direct is an outsourced sales and marketing firm based in London. The firm provide productive solutions for its clients' needs; resulting in clients increasing their customer base and revenues so they can stay competitive within their own market. The Managing Director still expects to continue his success into 2016, both personally as an entrepreneur, and with his business Source Marketing Direct.