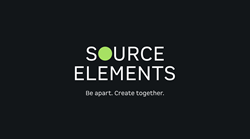 CHICAGO (PRWEB) May 10, 2021
Source Elements is honored to be named a finalist in the Enduring Impact: 15+ years in business category by Fast Company's 2021 World Changing Ideas Awards, which honor the businesses, policies, projects, and concepts that are actively engaged and deeply committed to pursuing innovation.
Since 2005, Source Elements and its leading product Source-Connect have become an integral part of the post-production and broadcast industry, providing rock-solid tools and support remote recording and review & approval. From inception, the company has been driven to unite collaborators no matter where they create. Whether in home studios or full post suites, recording and voice-over artists, editors and audio engineers create together even when they are physically apart.
A panel of eminent Fast Company editors and reporters selected winners and finalists from a pool of more than 4,000 entries. Showcasing some of the world's most inventive entrepreneurs and companies tackling exigent global challenges, Fast Company's Summer 2021 issue will be on newsstands May 10.
CEO and co-founder Rebekah Wilson says that, "One of the first things we noticed when we released Source-Connect, was that not only did it allow people to work together remotely over long-distance when they couldn't travel, but people were able to make choices whether they wanted to travel or not. I'll never forget one beautiful story we heard: a well-known Latin popstar was able to spend the weekend with his family, while completing the final vocal touches on his album that went on to win a Grammy. It's the kind of story that has motivated us to make our tools more accessible and sophisticated."
Head of Solutions and co-founder Robert Marshall is equally delighted: "As chief innovator, my goal has been nothing more than to provide concepts for the media industry which provide meaningful value on both a technical and cultural level. Being recognised for our many years of contribution is a humbling reminder that we are so lucky to do what we love and in the process, be truly helpful to so many."
For more on Source Elements and its innovative projects, please visit https://www.source-elements.com