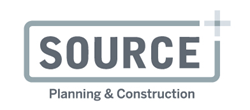 "Last year we saw $20 million in revenue growth and took on 16 new hires—as many as the previous two years combined."
SAN FRANCISCO (PRWEB) February 26, 2020
Source Planning & Construction, Inc., a Bay Area commercial construction firm, experienced record growth in 2019.
"We've been expanding, both footprint and headcount," said Sam Perry, Principal. "Last year we saw $20 million in revenue growth and took on 16 new hires—as many as the previous two years combined."
Keeping Culture Intact During Growth:
With so many new investments in the Bay Area, there's a boom in commercial construction. But, many construction companies find manning projects challenging. According to a recent report, 62% of construction firms reported few or no qualified applicants and 46% cited the shortage of qualified labor as their top business problem.
"We've been able to grow a quality, loyal workforce because we treat our people with the same integrity that we offer our clients," said Perry. "The people we hire are looking to be leaders, not just workers. As we grow, we do what it takes to keep the culture of quality."
Source does high end tenant improvements and is well known among Bay Area businesses and architects for incorporating sophisticated design elements into commercial structures.
To see the scale and complexity of Source's work, visit http://www.sourcesf.com/
About Source:
Source Planning & Construction, Inc. is a San Francisco-based commercial construction firm. Founded in 2010, Source delivers high quality design-build, tenant improvement, new structure and large scale commercial construction projects throughout the Bay Area and beyond.