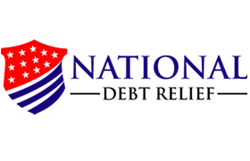 doctors themselves are finding themselves worrying about their patients' inability to pay
Philadelphia, PA (PRWEB) November 09, 2014
National Debt Relief shares in a recent article published November 4, 2014 some of the major causes of medical debt in a family. The article titled "Where Did We Get All this Medical Debt?" takes a look at how consumers are piling up medical debt and what they can do to get out of their current situation.
The article starts off by explaining that there are tens of millions of consumers who are finding themselves and their budget saddled by medical debt at one point in their lives or another. Just about anyone who has major medical expenses has a possibility of receiving a medical bill that is bigger than what they can normally afford.
The article points out that as much as the consumers are worried about their medical debt, the doctors themselves are finding themselves worrying about their patients' inability to pay. This also comes at a time when recent development in the medical field are forcing the medical practitioners to spend less time with patients and more time managing paperwork.
The article shares as well the most common causes of medical debt on top of which are hospital fees. Consumers need to understand that a hospital is a large facility that is staffed by well-trained and well paid medical practitioners that caters to patient's needs. There are a few grants that finances these hospitals but majority of a hospital's revenue comes from bills sent to patients and insurance companies.
Another source of medical debt are out of pocket expenses whenever there is a medical situation in the household. Even if the person has a medical insurance, more often than not, it does not cover everything. Patients and their families often find themselves signing off on an expensive lab test or buying some expensive medicines not covered by the insurance
To read the article, click on this link: http://www.nationaldebtrelief.com/get-medical-debt/